8 Stations + 8 Short's Beer Pairings
Friday, April 26 • 6pm • Lakeview Hotel Bellaire Ballroom
Joe said to stay awesome… so that's what we're doing. Get ready for 8 stations of perfectly paired plates with 8 of Short's brews. It's the Anni-Eve dinner party at Shanty Creek's Lakeview Hotel.
3 appetizers + 3 entrées + 2 desserts  |  Each station includes a small plate + 4-oz pour of Short's Beer
WHAT YOU REALLY WANT TO KNOW
The Beer Pairings
Mango Bruschetta + Space Rock
Purple Potato Encrusted Quiche + Juicy Brut
Vegetarian Escalopès + Huma Lupa Licious
Gourmet Trio of Meatball Sampler + Bellaire Brown
Brisket Napoleon + Pulsar
Grilled Portobello Capped Smothered Steak + Controversiale
Fruit Steeped Bread Pudding + Soft Parade
Petite Apple Tart + Octorock
For reservations, 231-533-3070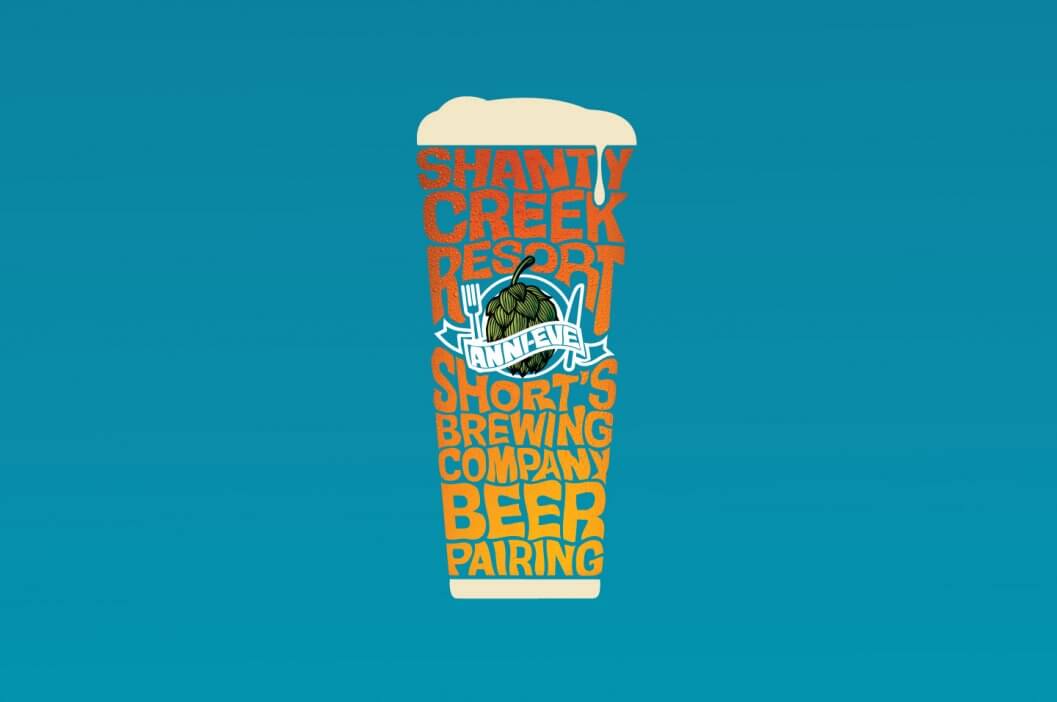 We're anticipating a packed house. Make your reservation soon.
Oh, and there's more. This experience includes a commemorative Anni-Eve cup.
$49/Person. Reservations Required.
231-533-3070
ANNI PARTY
LODGING
To make your lodging reservations for Short's Anni Party 15, or to add the Anni-Eve dinner to your reservation, call our lodging team at 866-695-5010.
Get a Room