Schuss Mountain Snow Challenge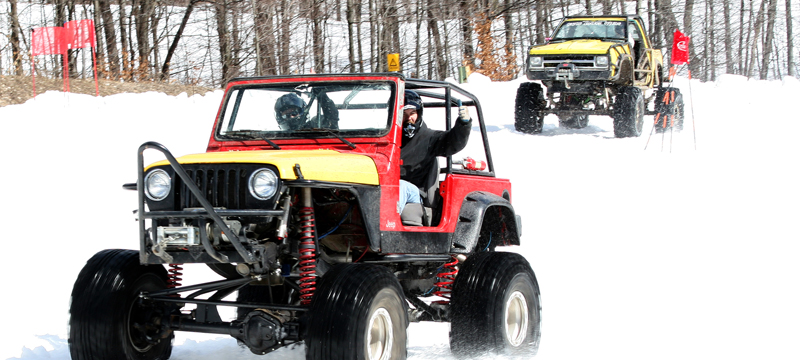 Fast becoming one of Michigan's biggest winter events, the Snow Challenge transforms the late season slopes into side-by-side uphill truck racing. Watch as modified trucks, jeeps and more step on the gas and race to the top. It's loud, aggressive and for a great cause-—a portion of the proceeds is donated to Michigan's Disabled American Veterans. For race registration and more details visit griztekusa.com/SnowChallenge.
Adults 13+: $20 Saturday, $15 Sunday
Kids (5-12) & Veterans: $10 Saturday, $5 Sunday
Note: No coolers, outside beverages or dogs allowed.