The safety of our guests and associates are of the highest priority for Shanty Creek Resort.
We've taken our standards for hygiene and cleanliness very seriously and are taking steps to address a broad spectrum of viruses, including COVID-19, and include everything from handwashing, personal hygiene, and cleaning products specifications for lodging accommodations and common area procedures and protocols.
The Health of Our
GUESTS & EMPLOYEES
Physical Distancing. Guests will be asked to practice physical distancing from groups not traveling with them while standing in lines, using elevators or moving around the property. Employees will be reminded not to touch their faces and to practice physical distancing away from guests. All resort outlets will comply with local or state mandated occupancy limits.
Hand Sanitizer. Hand sanitizer dispensers, touchless whenever possible, will be available at key guest and employee entrances including reception areas, hotel lobbies, restaurants, meeting and convention spaces, elevators, pools, and fitness center.
Hand Washing. Frequent handwashing is important in combating the spread of viruses. All employees have been instructed to wash their hands (or use sanitizer when a sink is not available). Especially after any of the following: using the restroom, sneezing, touching the face, blowing the nose, cleaning, sweeping, mopping, smoking, eating, drinking, going on break, and before or after a shift.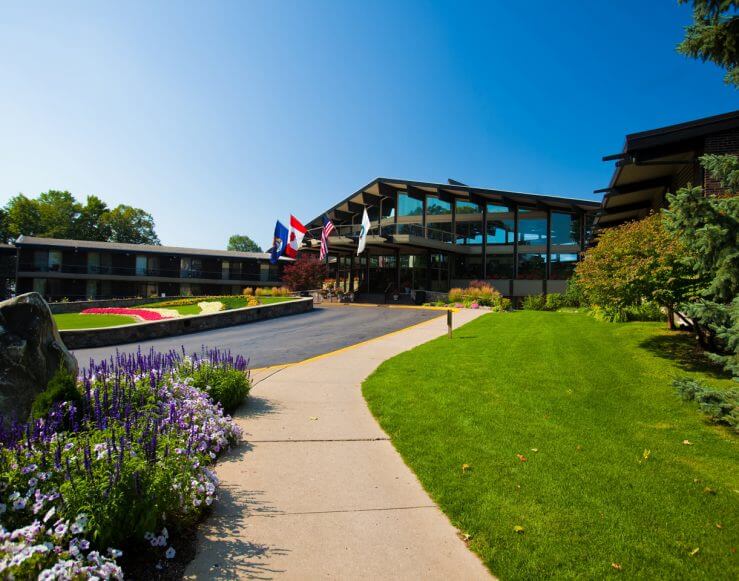 Personal Protective Equipment (PPE). Appropriate PPE will be worn by all employees based on their role and responsibilities and in adherence to state or local regulations and guidance. Training on how to properly use and dispose of all PPE will be mandatory. Every employee entering the resort has been provided a mask and is required to wear that mask while on property. Gloves are provided to employees whose responsibilities require them including housekeeping, public space attendants, and security officers in direct contact with guests.
Daily Pre-Shift/Timekeeping. Employee pre-shift meetings will be conducted in areas that allow for appropriate physical distancing between employees. Larger departments will stagger employee arrival times to minimize traffic volume in back of house corridors and service elevators. Hand sanitizer will be available at each timeclock location and employees will be required to sanitize their hands after clocking in. Our management team will ensure constant communication and proper PPE and sanitation procedures are followed and updated per the latest expert guidance.

THE GUEST EXPERIENCE
All guests are required to wear masks and use hand sanitizer regularly.
Guest Arrival. Guests will enter check-in locations through doors whose handles have been sanitized at regular intervals. Additional sanitation measures are being used in guest lodging. Each arriving guest will receive a welcome card in their room-key slot that explains the precautions that have been taken to ensure their safety and comfort.
Elevators. A staff member will sanitize elevator panels at regular intervals. Sanitizer will also be available inside the elevators where available. Up to four guests are recommended per elevator.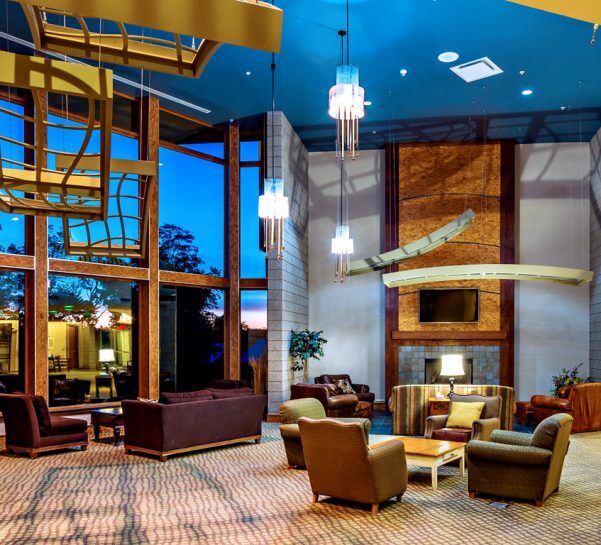 CLEANING
Products + Protocols
Shanty Creek uses cleaning products that meet EPA guidelines effective against viruses, bacteria, and other airborne and bloodborne pathogens. We are working with our vendors, distribution partners and suppliers to ensure an uninterrupted supply of these cleaning supplies.
Public Spaces + Common Areas. The frequency of cleaning and sanitizing has been increased in all public spaces with an emphasis on frequent contact surfaces including front desk check-in counters, elevators and elevator buttons, door handles, public bathrooms, room keys and locks, ATM's, stair handrails, gym equipment, dining surfaces and seating areas.
Guest Rooms. Industry leading cleaning and sanitizing protocols are used to clean guest rooms, with particular attention paid to high-touch items including television remote controls, toilet seats and handles, door and furniture handles, water faucet handles, nightstands, telephones, light switches, temperature control panels, alarm clocks, luggage racks and flooring.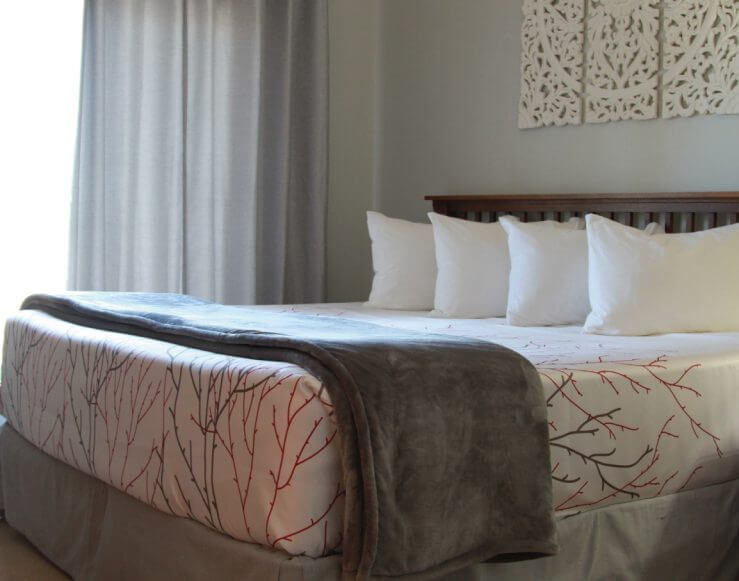 Back of the House. The frequency of cleaning and sanitizing will also increase in high traffic back of house areas with an emphasis on the employee dining rooms, entrances, restrooms, loading docks, offices and kitchens.
Room Recovery Protocol. In the event of a presumptive case of COVID-19, the guest's room will be removed from service and quarantined. The guest room will not be returned to service until the case has been confirmed of cleared. In the event of a positive case, the room will only be returned to service after undergoing an enhanced sanitation protocol.
Front Desk
Cleaning & Sanitizing Protocol
1. Sanitize all guest touchpoints after each transaction including EMV Credit Card Devices, pens and registration countertops
2. Room keys to be sanitized before stocking
3. Offices, phones and registration desk to be deep cleaned and sanitized upon shift change
4. Will maintain 24-hours between occupancy whenever possible to allow additional time for the room to be prepared for the next guest

Physical Distancing Protocol
1. Restructure stanchions to provide appropriate six-foot intervals
2. Staff every other workstation at Front Desk

Guest Considerations
Guest packages delivered to rooms will be placed outside the guest room, the delivery person will call the room and then wait six feet away to ensure the package is retrieved

Housekeeping
Cleaning & Sanitizing Protocol
1. Housekeeping carts and equipment are sanitized at the end of each shift
2. Guest linen will be removed from guest rooms and taken directly to laundry
3. Housekeeping carts are stocked with disinfectant wipes, disposable gloves and hand sanitizer
4. Room attendants are required to wear gloves and replace them between each room
5. Cleaning rags are replaced between each room

Physical Distancing Protocol
1. Minimize contact with guests while cleaning hotel rooms; room attendants will offer to return at an alternate time for occupied rooms.

Guest Considerations
1. All reusable collateral has been removed from rooms
2. Disposable collateral is disposed of after each guest
3. Extra pillows and blankets have been removed from rooms. They are available upon guest request
5. Specific sanitation consideration will be paid to the following guest room areas:
• Desks, counter tops, tables and chairs
• Phones, tablets and remotes
• Thermostats
• Cabinetry, pulls and hardware
• Doors and doorknobs
• Bathroom vanities, fixtures and accessories
• Windows, mirrors and frames
• Lights and lighting controls
• Closets, hangers and other amenities