Summit Village
The Lakeview
With a stunning setting, award-winning steaks, pasta, and homemade desserts, The Lakeview experience aims to please. Overlooking Lake Bellaire's magical sunset views, guests enjoy what we call "simple, local, social dining" in the Great Room.
Hours of Operation
• Fri & Sat | 5pm-10pm
• Sun - Thu | 5pm-9pm
• Breakfast Buffet, Fri-Sun, 6am-10am
Lakeview Menu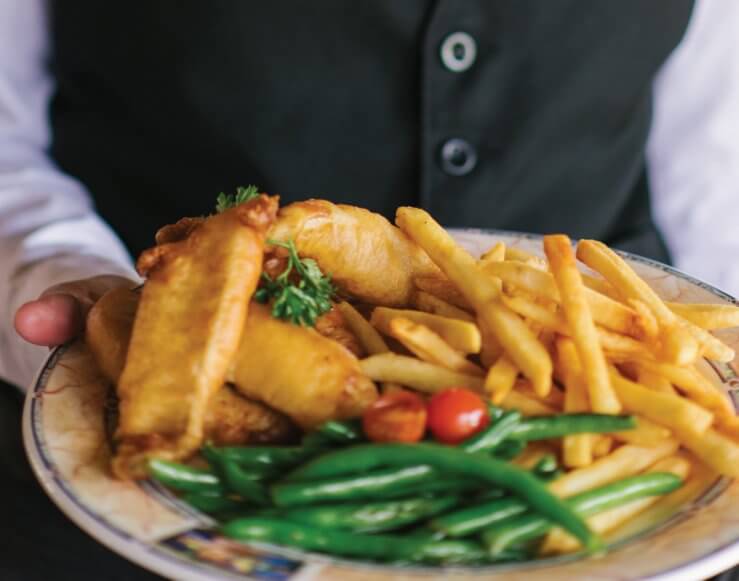 Cedar River Village
River Bistro
The hip River Bistro at Cedar River features chic appetizers and sandwiches, specialty sides, fresh-fruit cocktails, and more.
Overlooking the 18th green, the Bistro's big screen TVs and tavern sports (billiards, air hockey, darts) only add to the menu. A year-round patio also features views of Schuss Mountain's north slopes and the Purple Lift.
Hours of Operation
• Mon-Tue, Closed
• Wed-Thu, 7am-9pm
• Fri-Sat, 7am-10pm
• Sun, 7am-9pm
River Bistro Menu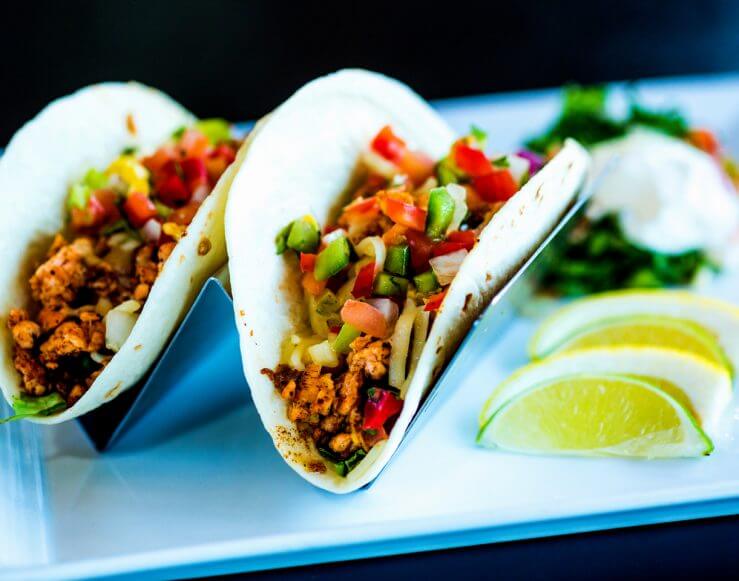 Proudly Serving Starbucks
The CoffeeBAR
Conveniently located in the Great Room of The Lakeview Hotel lobby, the CoffeeBAR proudly serves only the finest Starbucks coffees, including espresso, cappucino, frappucino, and many other hot and cold beverages you've come to expect from a modern coffee house.
Fresh house-made breakfast sandwiches, pastries, and lunch items round out the menu.
Hours: Open daily 6am-5pm
CoffeeBAR Menu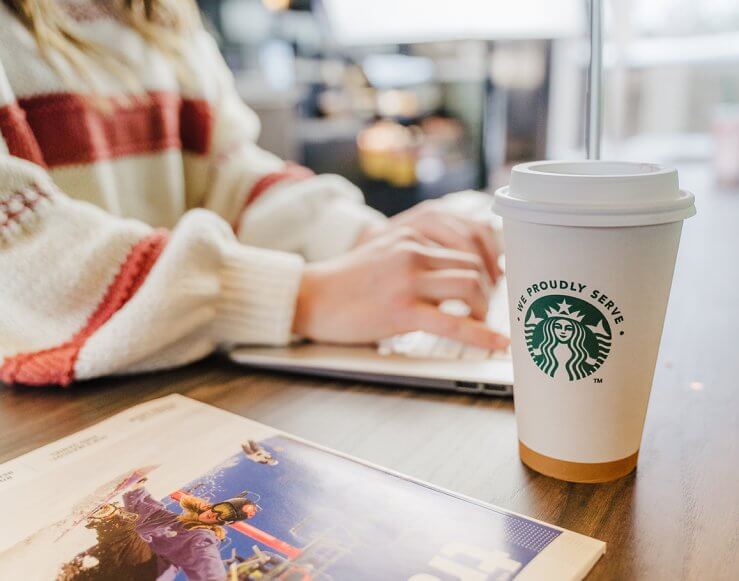 Golfer's
Grab-n-Go
Before your tee time, at the turn, or after your round, grab a quick bite or a cold, frosty one at any of these Grab-n-Go outlets:
• The Legend and Summit GC: Arnie's or the Halfway House
• Cedar River GC: The River Bistro or the Halfway House
• Schuss Mountain GC: Schuss Grill
• Hawks Eye GC: Chipper's Pub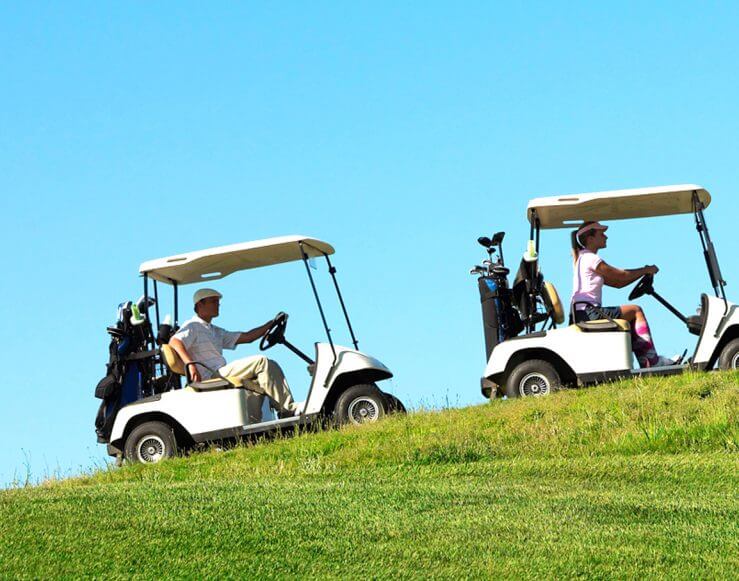 (BYO)
Bring Your Own
Ask our Reservations Agents about lodging units with full kitchens—choose from condos, homes, and hotel suites—and make your meals as simple or grandiose as you'd like.
Bring your groceries from home or there's a grocery store in Bellaire.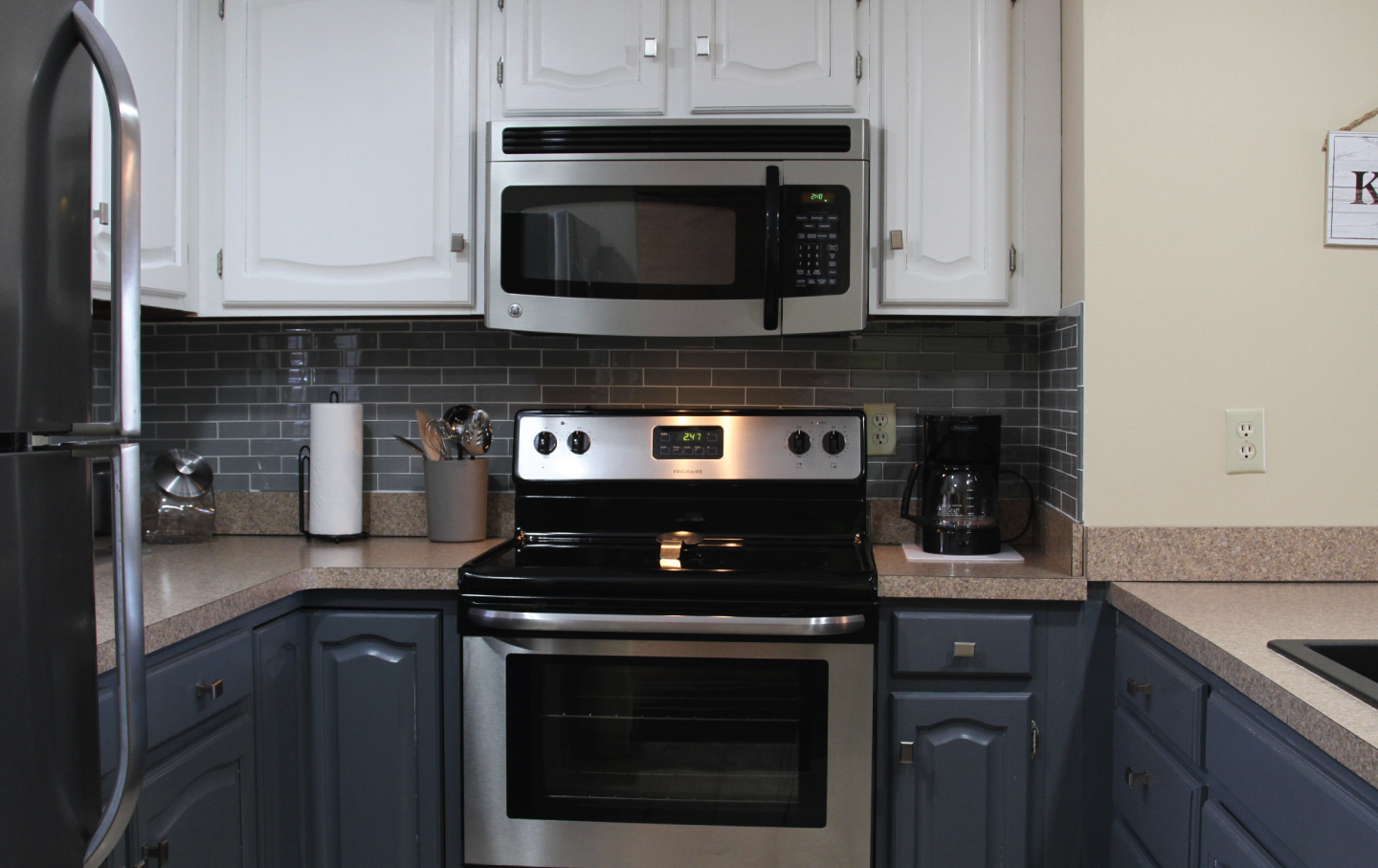 Schuss Village
Ivan's
During ski season, Ivan's slope-side location between the Pink and Blue chairlifts make it an easy Grab-n-Go skier's cafeteria with chicken fingers, pizza slices and much more. Don't be surprised by the more impressive fare including homemade pot pies, chili and soups, and of course the famous Ivan's Pickle.
Hours of Operation
• Closed for Season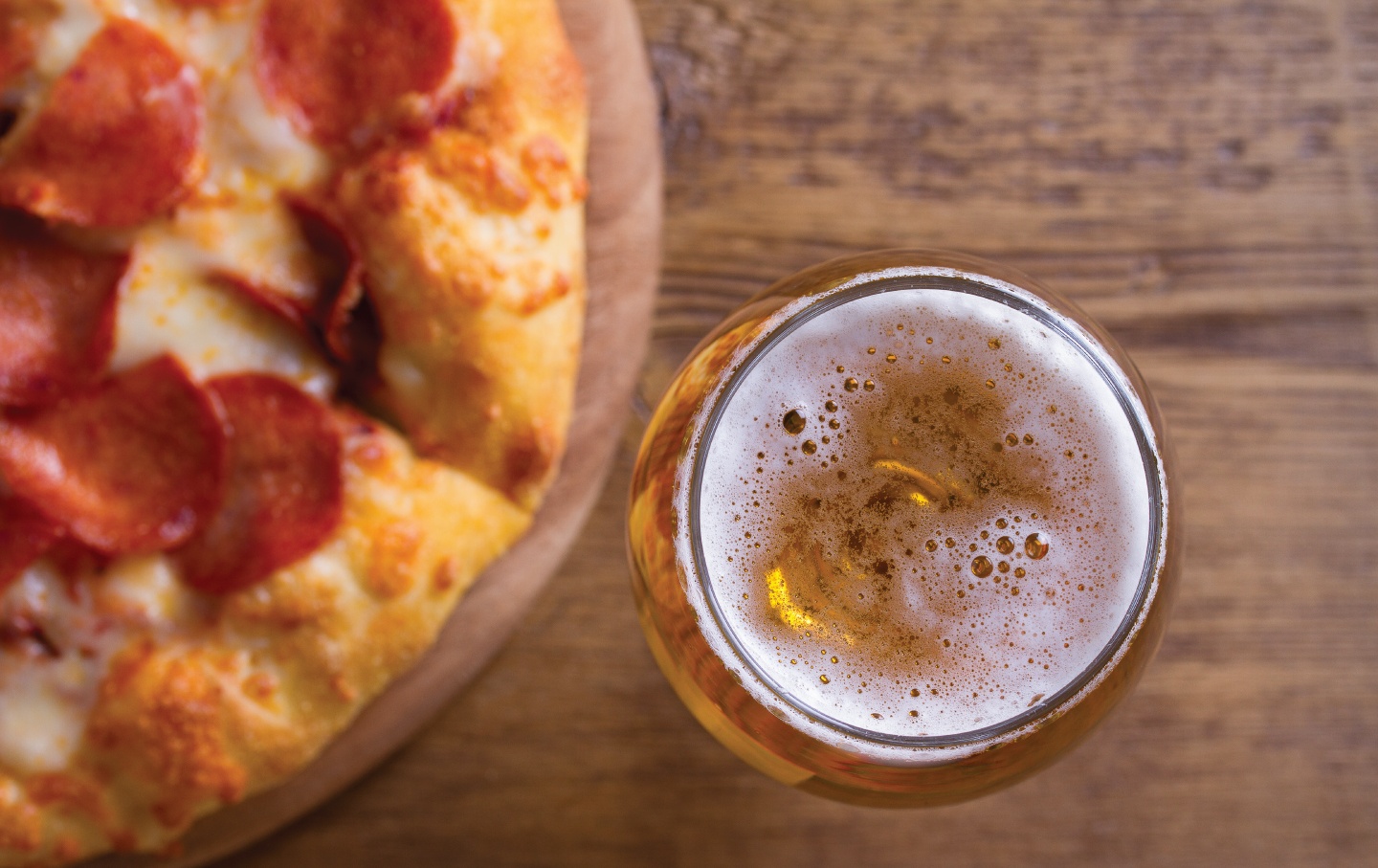 Grab-n-Go: Base Camp
Find your Fresh Air space, grab a bench near the fire pits, or head to the parking lot and eat in your car. Just get it in my belly. Our new Food Truck called Base Camp will be on the snow, near the Yellow Lift.
Walking tacos. Need we say more?
When the truck lights are on, we're serving.