Conditions
Tomorrow
Light Snow Likely
Snowfall
Season-To-Date
102
inches
Schuss Mountain
UPDATED JANUARY 27

32 slopes are available at Schuss Mountain today from 9am-9pm. The red chairlift and its associated runs will be closing at 4:15pm.87% of our skiable terrain is available.

Join us for the Shaggy's Copper Country Ski Demo from 10am-3pm near the yellow chairlift at Schuss Mountain where you'll be able to try Shaggy's entire 2023 ski line up!

The tubing park is available from 10am-10pm today.

We will be making snow this week at Schuss Mountain. Please check the snow report regularly as lane closures in different areas of the hill will occur.

As a reminder, the King of the Hill nordic trail that traverses the perimeter of Schuss Mountain remains available for Nordic skiers.


| Lift | Trail | Status | Difficulty |
| --- | --- | --- | --- |
| Yellow | Concourse | Open | |
| Yellow | Chick's Choice | Open | |
| Yellow | Mellow Yellow | Open | |
| Yellow | King's Canyon | Open | |
| Yellow | Good Knight | Open | |
| Yellow | Sarajevo | Closed | |
| Yellow | Goosebumps | Closed | |
| Purple | Boulevard | Open | |
| Purple | Village Way | Open | |
| Purple | Over | Open | |
| Purple | Under | Open | |
| Purple | Purple Daze | Open | |
| Purple | Monster Park | Open | |
| Purple | Natty Park | Open | |
| Pink | Queen's Corner | Open | |
| Pink | Belle's Bottom | Open | |
| Pink | Sapporo | Open | |
| Pink | Double Dip | Open | |
| Pink | Dungeon's Dip | Closed | |
| Pink | Pink Schussycat | Open | |
| Pink | Suprise | Closed | |
| Pink | Ivan's Alley | Closed | |
| Blue | Low Rider | Open | |
| Blue | Kingdom Come | Open | |
| Blue | Blue Skidoo | Open | |
| Red | Java | Open | |
| Red | Expresso | Open | |
| Red | River Run | Open | |
| Red | Hunchback | Open | |
| Red | Brent's Paradise | Open | |
| Red | Red Hot | Open | |
| Red | Nagano | Open | |
| Red | Sally's Alley | Open | |
| Red | Red Fox | Open | |
| Red | Salsa | Open | |
| Red | Run, Forster, Run | Open | |
| Red | Forest Jump Glades | Closed | |
| Red | Snowbourn Glades | Closed | |
| Red | Torino Glades | Closed | |
| Red | Little Red Riding Woods | Closed | |
| Red | Sally's Valley Glades | Closed | |
| Magic Carpet | Elf Buster | Open | |
| Magic Carpet | Elf Buster II | Open | |

Easiest

Intermediate

Expert

Terrain Park
Web Cams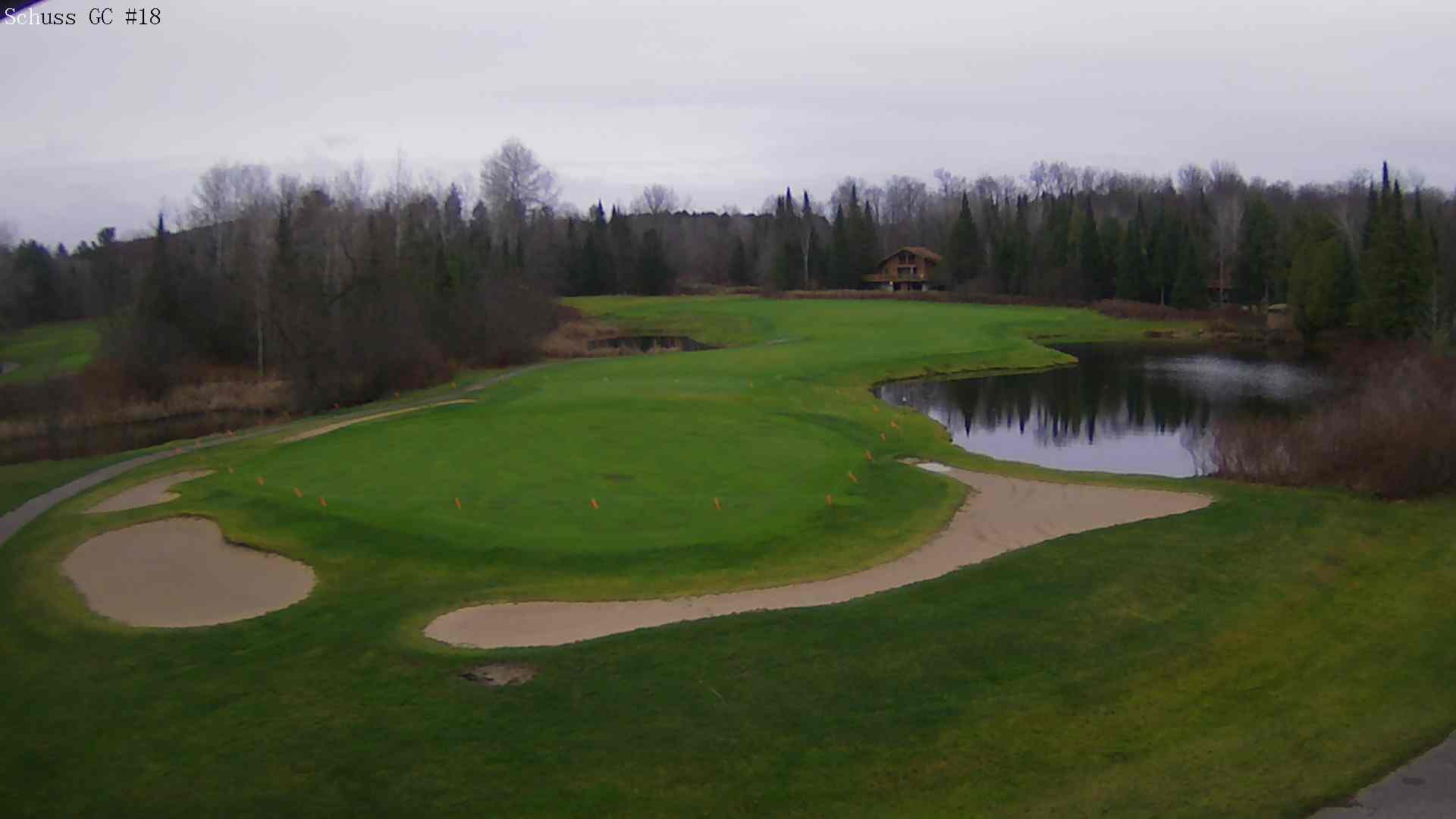 Yellow Chairlift
Schuss Mountain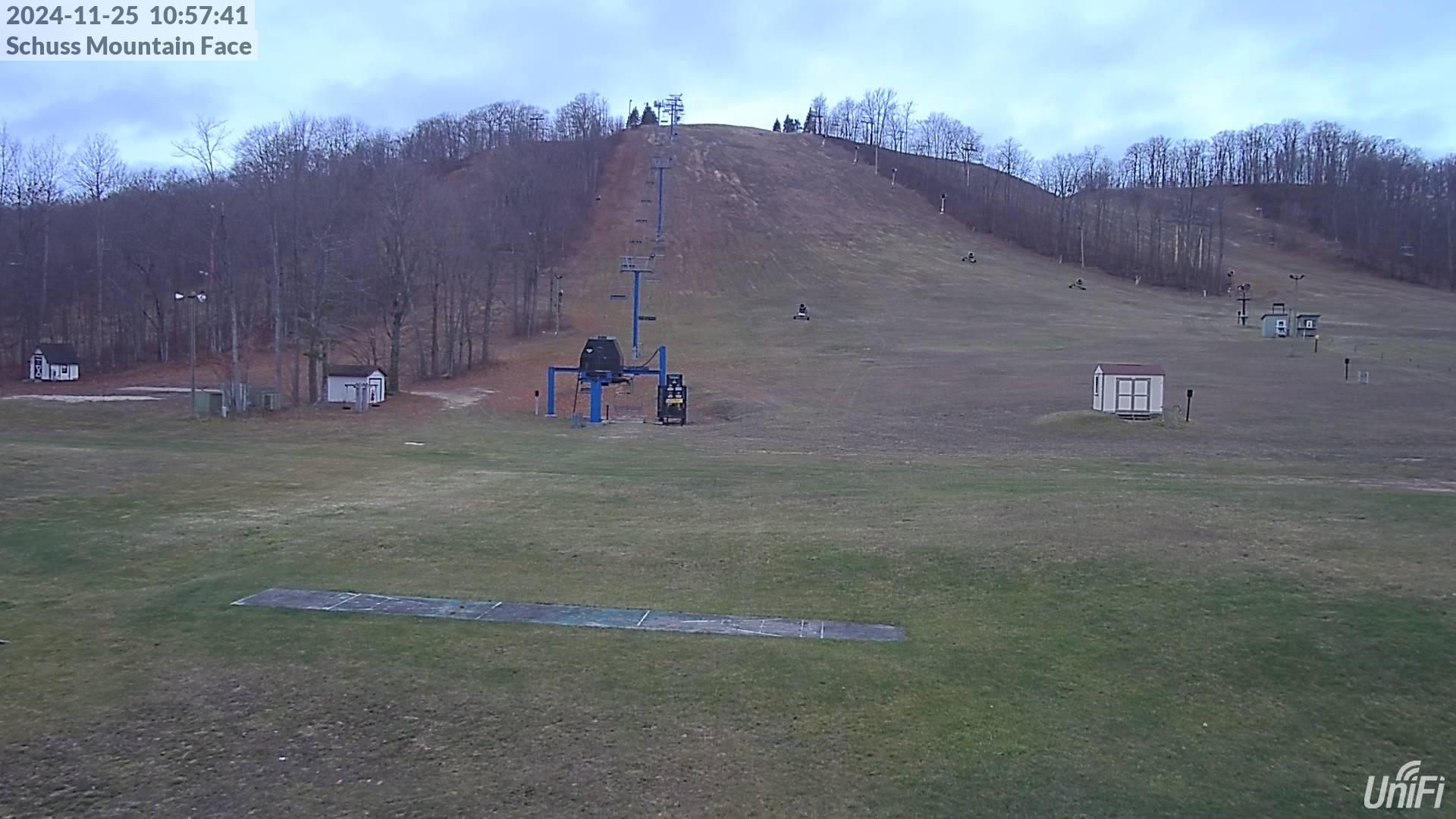 Blue Chairlift
Schuss Mountain
Cross Country
Please contact the Nordic Center for the most up-to-date trail updates at 231-533-3000; x 3300

View Trail Map
Distance Available
1.5
kilometers
| Trail | Groomed | Trackset | Skating | Kilometers |
| --- | --- | --- | --- | --- |
| King of the Hill | Yes | No | Yes | 1.5 |
| Mountain Creek | No | No | No | 9.7 |
| Pine Cone | No | No | No | 4.5 |
| Winter Brook | No | No | No | 1.5 |
| Poet's Loop | No | No | No | 4.5 |
| Moonlite Run | No | No | No | 1.3 |
| Meadow Run | No | No | No | 2.0 |
| Schuss Multi-Purpose | No | No | No | 3.0 |
| Cedar River Multi-Purpose | No | No | No | 3.0 |
| Pond Loop Multi-Purpose | No | No | No | 0.5 |
Terrain Parks
PARK FEATURES
Purple Daze Monster Park
LEFT LINE:
Small Jump
Medium Jump
Medium Jump
24' Flat Rail

RIGHT LINE:
Cannon Rail
Propane Tank
A-Frame Rail
Picnic Table
Ben's Snow Deck
Steeple

Low Rider Mini Park
Small Propane Tank
10' Flat Rail
Small Jump