Our Roots:
Detroit Steel
Roy Deskin, the son of a coal miner, worked his way through Detroit's steel factories to become a magnate in the auto industry. In 1944 he retired Up North on Torch Lake.
Deskin loved entertaining. But he grew weary from driving all over Northern Michigan to entertain his guests. He decided he would build a social establishment of his own. Originally conceived as a private club, he soon realized greater potential in a four-season resort.
He broke ground in the fall of 1961. Summit Mountain opened for skiing in December, 1962, while construction on the Lodge would not be completed until the following spring. The 91-room hotel, whose name was based on an old trapper's shanty located near the [current day] 7th and 8th holes of The Legend, would open on May 30, 1963, as The Lodge at Shanty Creek.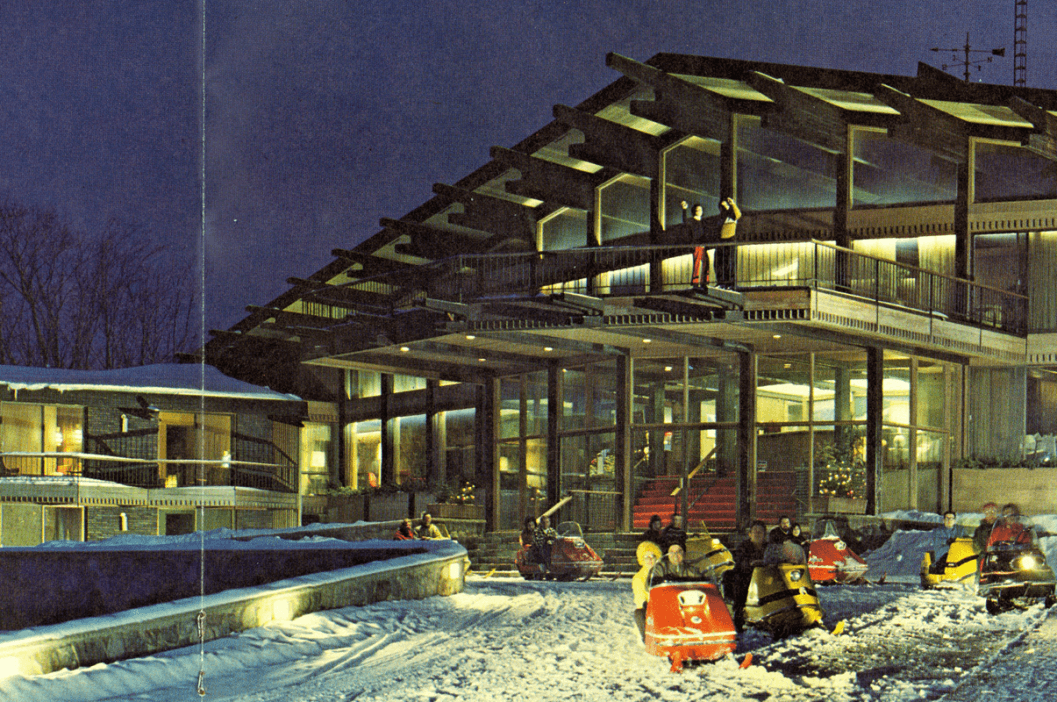 With skiing and lodging in place, then began working on the final piece of his four-season resort—a golf course. Contracting course architect William Diddel, the pair started orchestrating designs for the appropriately-named 18-hole "Deskin Course" now known as "Summit Golf Course."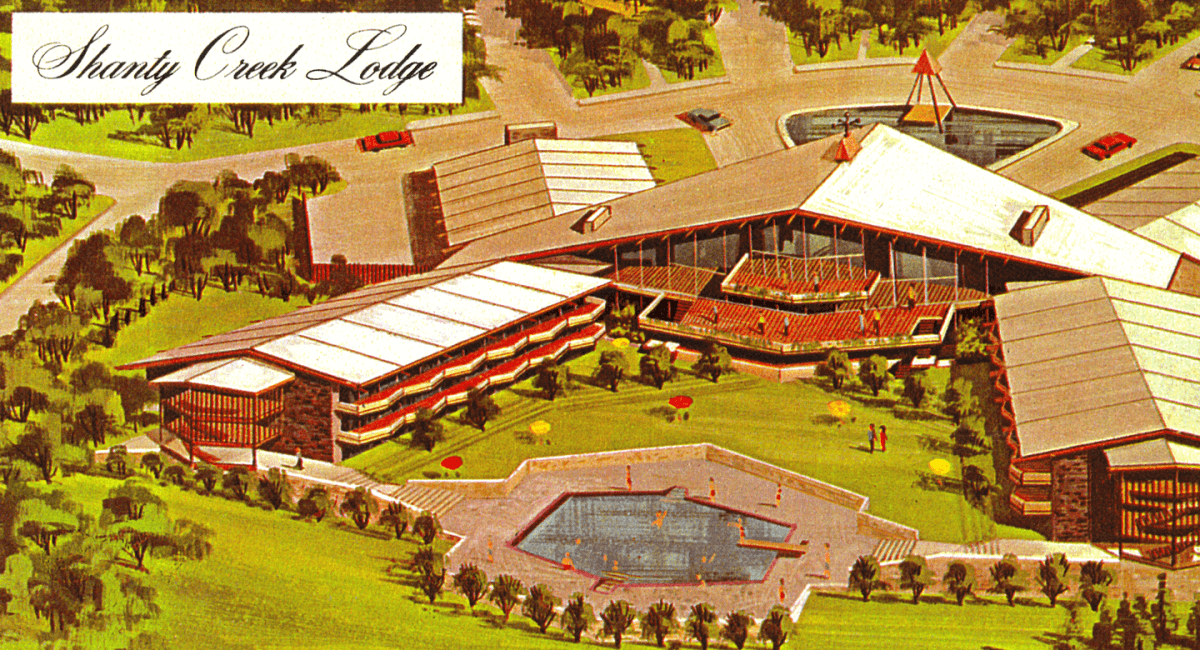 Meanwhile...
The Kingdom of Schuss
In the mid-1960s, Daniel Iannotti decided to leave a lucrative career as a stockbroker in Chicago. He began tailoring a dream of opening a ski resort resembling a quaint, Bavarian ski hamlet. After looking at real estate sites throughout Michigan, Wisconsin and Minnesota, Iannotti settled on a patch of land just three miles from Shanty Creek.
Iannotti's "never-never land" made its skiing debut on December 23, 1967. It was called "The Kingdom of Schuss" and declared itself a new nation. The Kingdom had its own border-control station, its own currency (Squaller), its own language (Schwiss), and its own time-zone (Central Fun Time). Daniel was King and his wife, Dorothy, was Queen. Their children were dubbed Prince Daniel and Princess Madelyn.
After opening Schuss Mountain, like Deskin, Iannotti expanded the resort to include the Schuss Mountain Golf Course. Designed by Warner Bowen, its front nine holes opened in 1972. The back nine were added in 1977.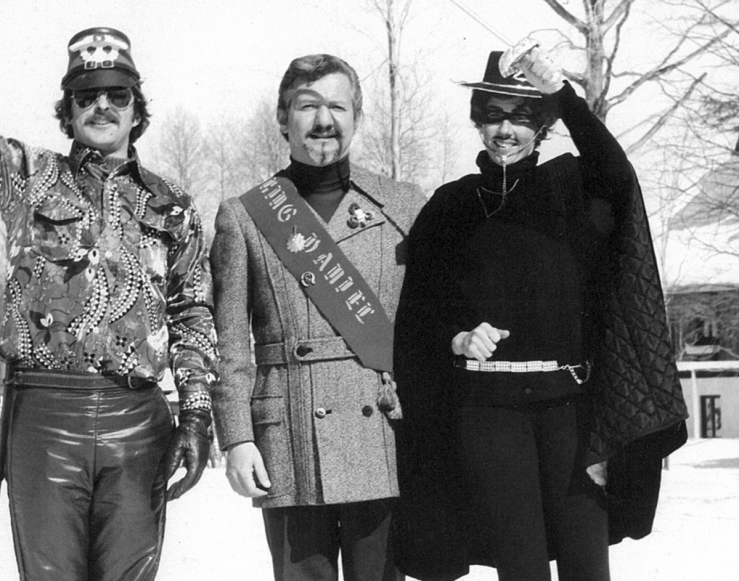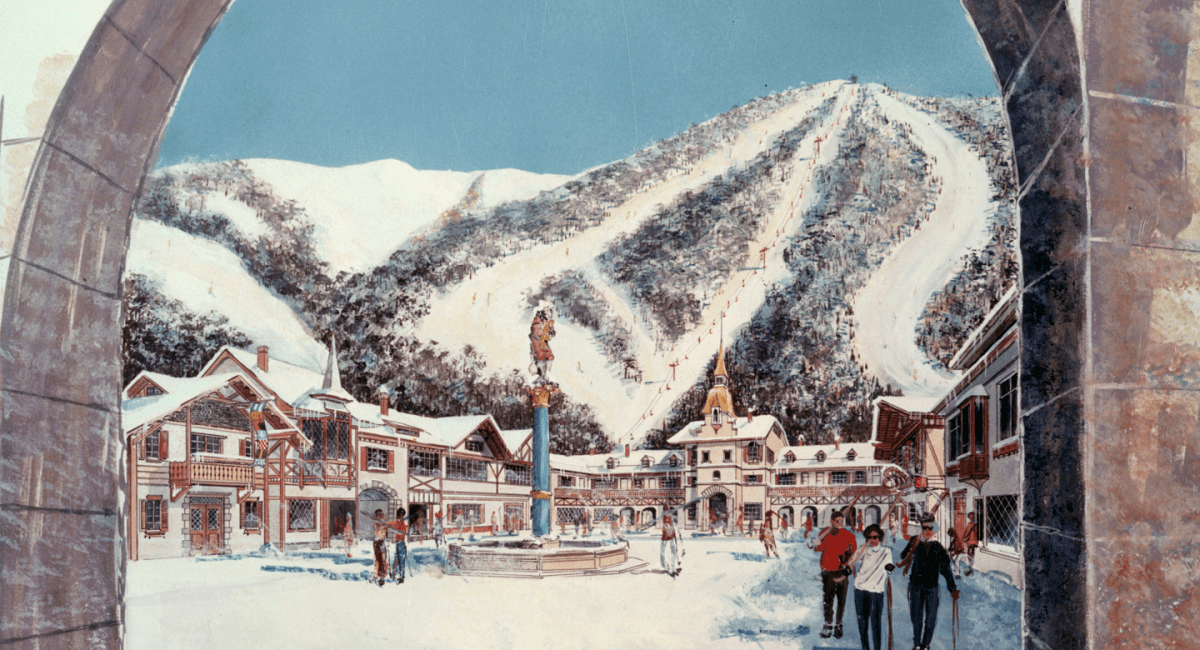 Both resorts thrived for nearly 20 years.
In 1984, Club Corporation of America saw value in both Shanty Creek and Schuss Mountain, and by 1985 had purchased both resorts. The merger was bolstered by the grand opening of the Arnold Palmer–designed golf course, The Legend, which truly put northern Michigan on the map as a golf destination.
The years passed. Club Corp moved on and various owners continued to add homes and condominiums to the Shanty Creek and Schuss villages.
In 1999, an all-suite hotel was built and the Tom Weiskopf masterpiece Cedar River Golf Course opened. Cedar River would become Shanty Creek's third village.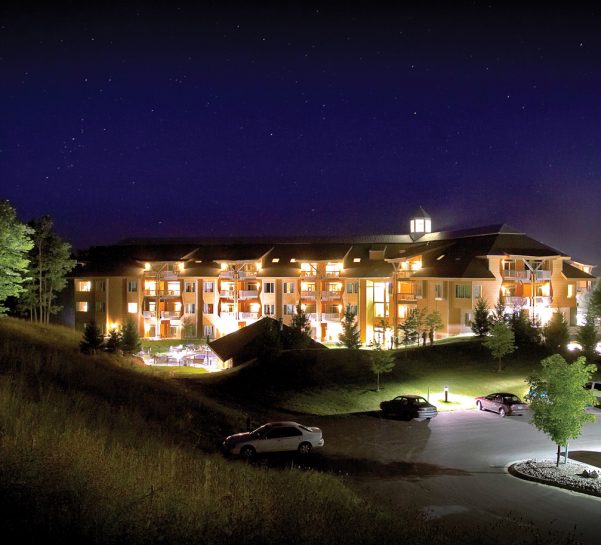 But despite all of the splendor and beauty of the area and a devoted staff known for its guest service, Shanty Creek Resort would fall on hard times. The property's original Deskin hotel had grown tired. Guests were choosing newer properties in the region. Foreclosure would follow.
Then in 2006, an investment group from St. Louis, MO purchased the resort and provided the capital needed to renovate the aged Lodge at Shanty Creek, among other resort-wide improvements.
The result: The Lakeview Hotel & Conference Center once again shines. Thousands of guests and groups are choosing Shanty Creek for their ski and golf getaways and their annual meetings and conferences.
In May 2013, the resort celebrated Shanty Creek's 50th anniversary. Then again during the winter of 2017/2018, the resort's staff along with friends, family, and area property owners celebrated 50 years of Schuss Mountain. Cheers to the future.
Adding On
Hawk's Eye GC Enters the Mix
In May of 2021, Shanty Creek announced the acquisition of nearby Hawk's Eye Golf Club to its portfolio of golf courses.
Hawk's Eye is now the fifth 18-hole championship course within Shanty Creek's nearly 5,500-acre property, adding a significant appeal and prestige for golfers looking for a world-class getaway.
With 90 holes within a 5-mile radius, Shanty Creek is now among the Top 10 Largest Golf Resorts in North America.