Going
Cashless
Shanty Creek Resort is committed to ensuring you have a great experience! That's why we have transitioned to a smoother, safer cashless operation. As of November 15, 2023, all of Shanty Creek Resorts' outlets will only be accepting cashless payments.
Simply swipe or tap your credit card or debit card to complete all purchases at the following locations:
LODGING
The Lakeview Front Desk, The Lodge at Cedar River Front Desk
SNOWSPORTS
Cedar River Ski Rental, Schuss Mountain Day Lodge, Dead-On Tuning Center, Nordic Center, Tubing at Summit Mountain
GOLF & RETAIL
Cedar River Pro Shop, Hawk's Eye Pro Shop, Schuss Mountain Pro Shop, The Legend/Summit Pro Shop, The Lakeview Hotel Marketplace
DINING
The Lakeview, The River Bistro, CoffeeBAR, Ivan's, Ski Café, Arnie's, Schuss Grill, Chippers, The Legend Halfway House, Cedar River Retreat, Beverage Carts (Golf Courses Only)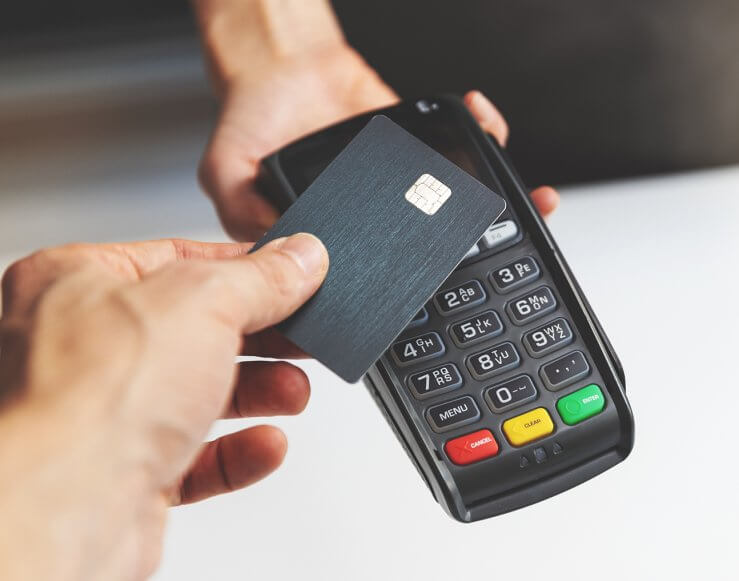 CASH-TO-CARDREVERSE ATM TECHNOLOGY
Guests will have free access to multiple easy-to-use Cash to Card Kiosks conveniently located throughout the resort. You can transfer your cash free of charge onto a card, use it throughout the venue, and if you have money left over, use it anywhere else that cards are accepted. Our Cash 2 Card self-service kiosks are located in each village, making converting your cash to a prepaid debit card a breeze!
SUMMIT VILLAGE
The Lakeview Front Desk
CEDAR RIVER VILLAGE
Lower Level of The Lodge at Cedar River, near staircase/elevators
SCHUSS VILLAGE
Ivan's Front Entrance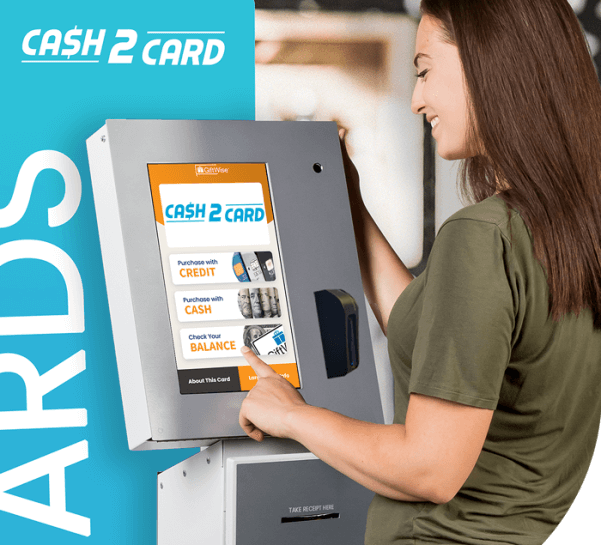 Cashless FAQs
Why Are You No Longer Accepting Cash For Payment?
Over the past few years, cash transactions have declined to a small fraction of our business. By transitioning to only accepting electronic payments such as debit cards and credit cards, Shanty Creek Resort will be providing a faster, safer and more guest-friendly experience. Staff will spend less time handling cash and more time serving guests, reducing our reliance on this less secure method of payment.
What Types of Payment Does Shanty Creek Resort Accept?
As of November 15, Shanty Creek Resort will solely accept electronic payments. These include all major credit and debit card providers (Visa, MasterCard, AMEX, Discover). We do not accept cash, however, guests can transfer cash onto a prepaid card through a simple and safe process at the Cash-To-Card Kiosk located in each village.
Can I Use a Prepaid Kiosk Card For My Incidentals?
No. The card you use at check-in must be a debit or credit card with a name matching the one on your reservation. This pre-authorization is for incidental hold only and is released upon check-out. Please note, if you would like to pay for your stay using a prepaid kiosk card, simply indicate that to a member of our front desk team upon check-out and they will charge the balance of your stay to the card you provide at that time.
Is There a Fee to Use the Cash-To-Card Kiosk and Prepaid Cards?
There is no cost to get a card, and there are no fees to use the card.
How Do I Load My Cash Onto a Prepaid Card?
Shanty Creek Resort guests can transfer anywhere from $1 to $500 onto a prepaid card at the kiosks located at each village This transfer process is free, and the card can be used throughout the resort and any outside locations where Visa is an accepted form of payment.
What Information Do I Need to Provide to Use the Cash-To-Card Kiosk?
None! Use of the kiosk is anonymous, helping make the cards provided among the most secure forms of payment possible.
Where Can I Use The Prepaid Card?
The card can be used anywhere payments are made at the resort. (Please note, the card you use at check-in for pre-authorization must be a debit or credit card with a name matching the one on your reservation.) Outside of the hotel, it can be used at any location that accepts Visa.
How Do I Check The Balance on My Prepaid Card?
There are several ways to check your balance. First, you can swipe the card and see the balance at any Cash-to-Card Kiosk at Shanty Creek Resort. You can also call the number listed on the back of each card.
What If I Don't Have Enough Money On The Card for My Purchase?
There are no penalties or fees if you attempt to make a purchase that is larger than the amount of funds on the card. You will need to provide another credit or debit card to complete the transaction or load additional money onto a new card.
What Do I Do If The Kiosk Takes My Money But Does Not Provide A Card?
First, please be sure to take the receipt issued during your transaction at the Cash-to-Card Kiosk. This will list the amount of cash you deposited. Then, head to the front desk. A team member will work with the card provider to resolve the error as quickly as possible so you can get back to fun!