Few activities showcase the beauty of northern Michigan quite like cross country skiing. Shanty Creek's 31.5km of groomed, track-set trails crisscross the three villages of the resort to create a "village-to-village" experience whose benefits include staying warm in winter, a heart-healthy cardio workout, and a beautiful setting. 
If Nordic skiing isn't your thing, there are 3km of groomed multi-purpose trails at Schuss Village designated for fat tire biking or snowshoeing. This trail helps ensure skiers and bikers avoid accidents and unforeseen trail damage.

Nordic Skiing: What's New in 2018/19
New in 2018/19, the Nordic Center will be located in Schuss Village (in the Schuss Mountain Golf Course Pro Shop).


• Daily hours from 9am-5pm
• Rental equipment available
• XC lessons available
• Information on trail conditions

Snowshoes are also available if you're ready to forge your own trail.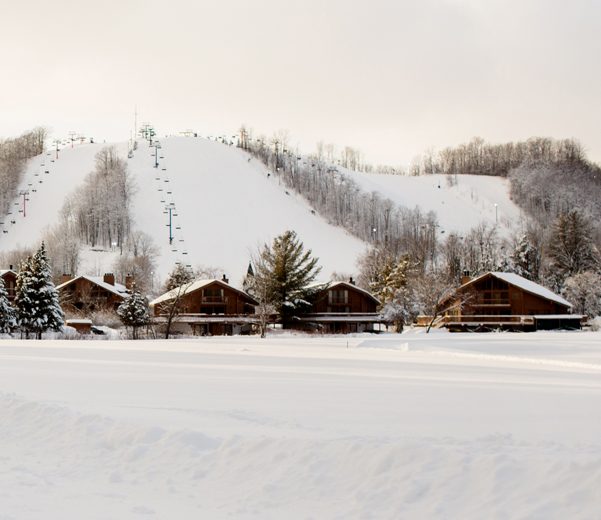 Trail Passes + Rentals
| Trail Passes | 1-Day | |
| --- | --- | --- |
| Adult (13 +) | $10 | |
| Child (12 + Under) | $5 | |
| Equipment Rentals | Adult (13+) | Child (12 + Under) |
| --- | --- | --- |
| XC Classic Package | $15 | $10 |
| XC Skiing Package | $15 | n/a |
| Snowshoes | $15 | $15 |
Nordic Season Passes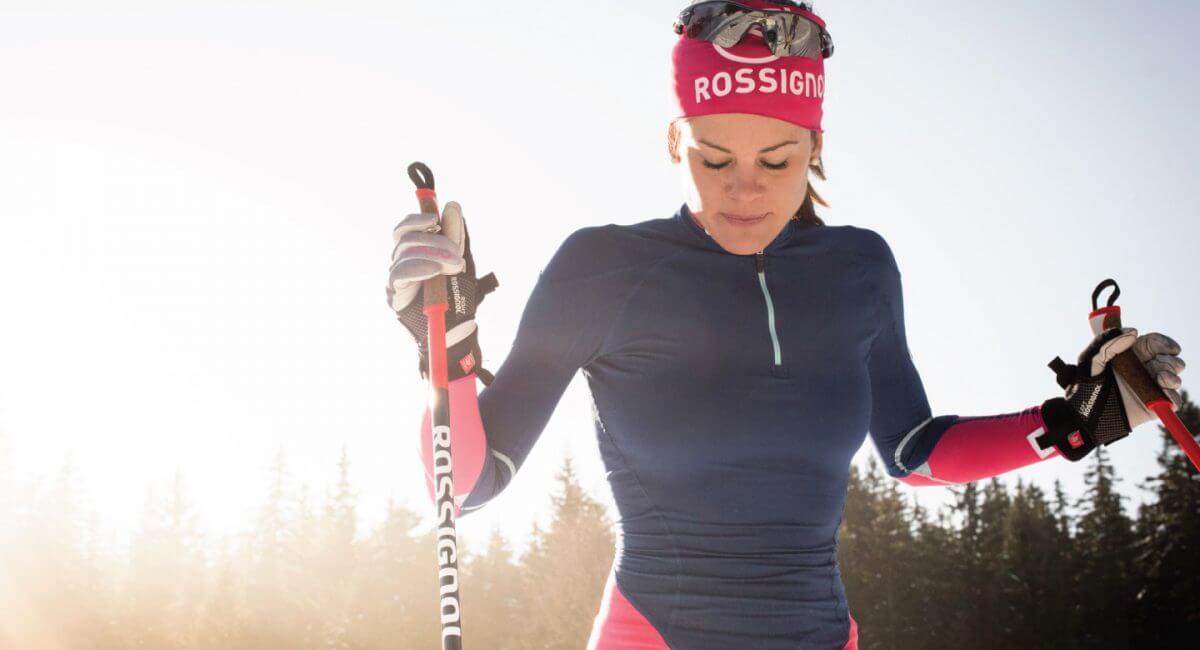 King of The Hill
What happens if there isn't enough natural snow for Nordic trails? We have an answer and it's called the "King of the Hill." This trail outlines the circumference of Schuss Mountain and allows our snowmaking system to ensure a trail for skate skiers and snowshoes to climb and descend Schuss.

This trail is named for the event that takes place on the trail each year on the first Sunday of February, The King of The Hill Challenge.

King of The Hills is an uphill/downhill race where participants may choose any non-motorized, non-wheeled winter gear to travel both uphill and downhill sections of the course via snowshoes, alpine, cross country, telemark or randonee skis.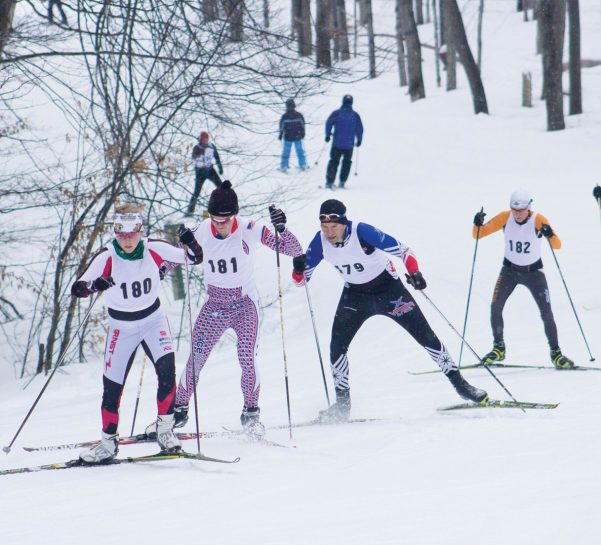 White Pine Stampede
Point-to-Point Racing
Michigan's oldest and longest point-to-point cross country race takes place the first Saturday of February, and draws Nordic enthusiasts from all over the Midwest.

The starting gun fires at Mancelona High School with racers competing in 10km, 20km, and 45km distances which finish at Shanty Creek Resort.

Afterwards, cheers and good times are shared in The Lakeview's Grand Ballroom with a banquet sponsored by Short's Brewing Company.
More Info