Introducing
Top Golf Swing Suite
Topgolf Swing Suite is an immersive social experience offering guests a comfy lounge experience to play and enjoy fantastic food and beverages.
With a massive screen and a selection of exciting virtual games, the Topgolf Swing Suite delivers a one-of-a-kind simulation that's fun for golfers and non-golfers alike.
Located in Shanty Creek's Cedar River Village, Topgolf Swing Suite is privately available in The River Bistro. Perfect for friends, families, team building fun, birthday parties, and more.
For reservations, call 231-533-3080.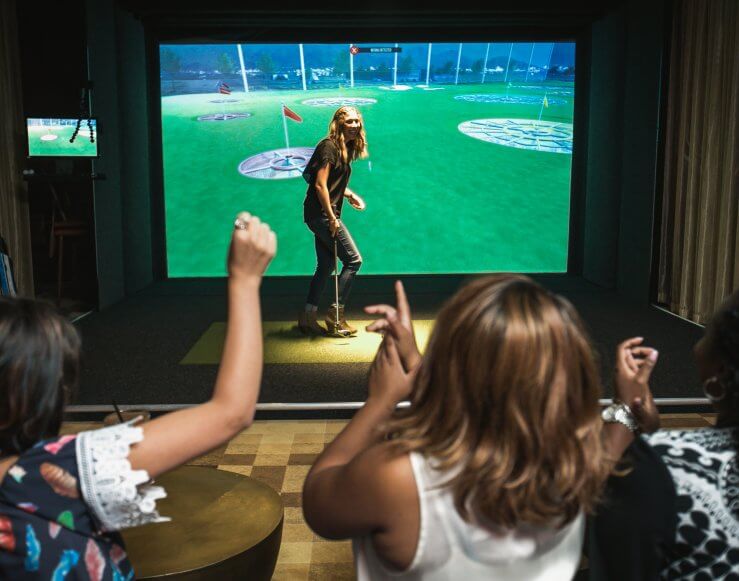 Games
Play all day. With over 100 games, the fun doesn't have to end.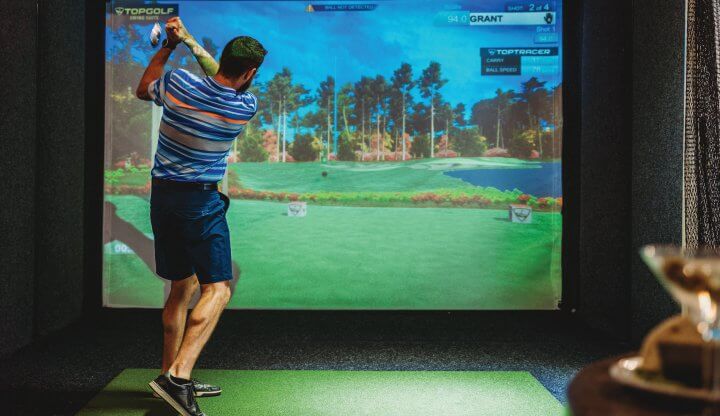 Golf
Play alone or with a foursome on courses from all over the world. Choose from 85 top golf destinations.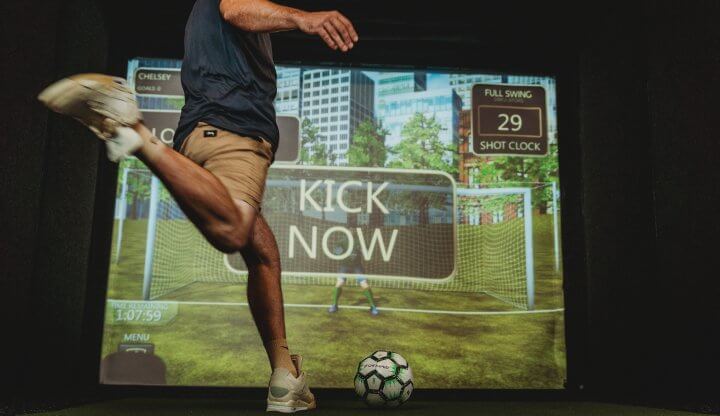 Sports
Beyond golf games, Topgolf Swing Suite includes Quarterback Challenge, Hockey Shots, Baseball Pitching, and Penalty Kick.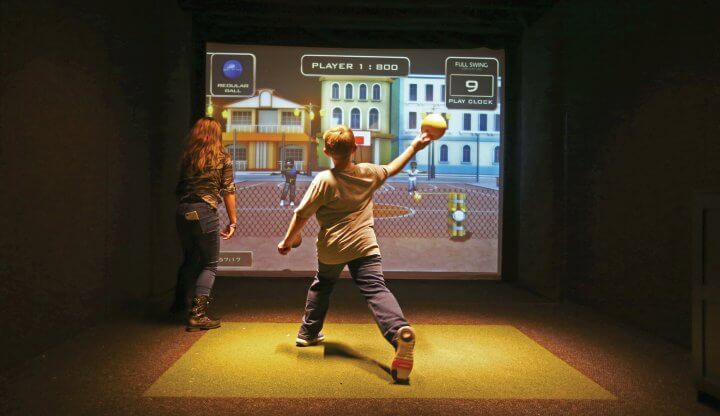 Carnival Games
But wait, there's more.
Other games include Zombie Dodgeball and Carnival Classic.
Something for everyone.
Make it a Party
Face it, with all this excitement you're gonna need some fuel. And you're probably gonna be thirsty too. Our River Bistro staff will be sure you're taken care of. A full menu of apps, entrees, drinks, and more. Here's a sampling of what we're serving:
Cocktails & Apps
| | Appetizers | Cocktails |
| --- | --- | --- |
| | Truffle Fries | Cucumber Basil Margarita |
| | Vigilante Tacos | Razzamatazz |
| | River Wrap | White Claw |
| | Loaded Potato Bombs | Craft Beer |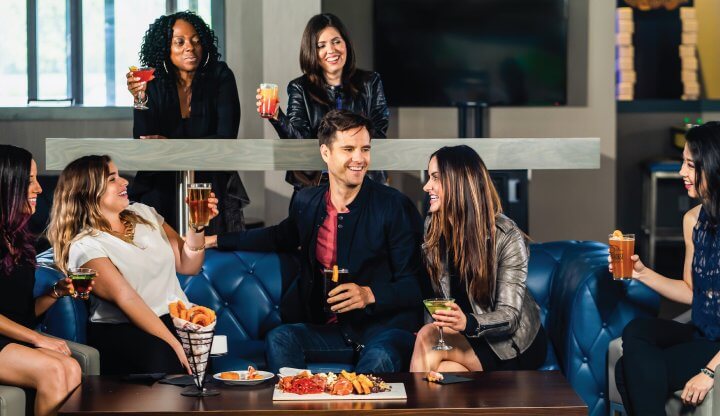 Let's Play
| Days Available | Times Available | Rate |
| --- | --- | --- |
| Wed/Thurs/Sun | Closed | $75/hr |
| Fri/Sat | Closed | $75/hr |
| Mon/Tues | Closed | |
Topgolf Swing Suite is ideal for up to 8 players.
Rates are for use of the game room; not per person.
Rates are subject to change.
Reservations required. 231-533-3080
Make Reservations Online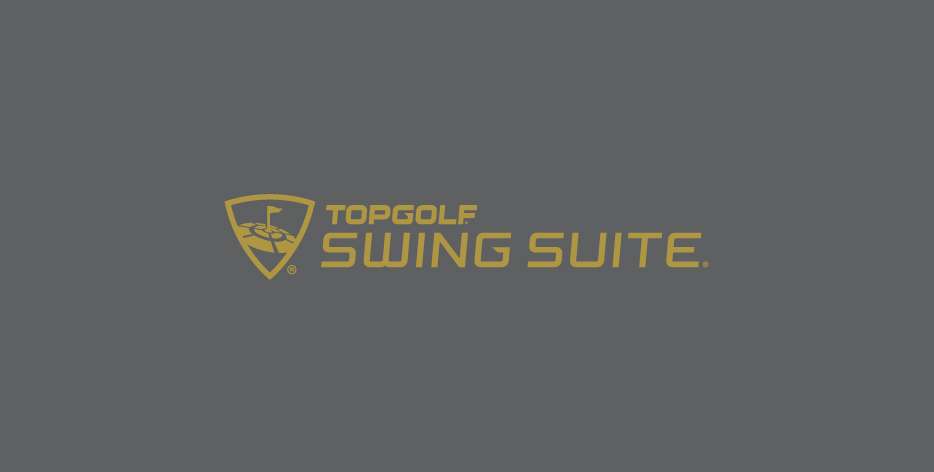 * NOTE: Cancellations must be made at least 24 hours in advance or fees may be assessed, up to the full reservation cost. Rates are subject to change.