We understand how important it is to bring the entire family (including your pup) on your next trip to northern Michigan.
SHANTY CREEK RESORT
Pet Policy
Shanty Creek Resort welcomes well-mannered dogs with a limit of two dogs per room.
A one-time $50 non-refundable deep cleaning fee will be added to the guest restervation for each room that holds a companion animal.
Guests must sign a pet policy agreement upon arrival.
View Shanty Creek Pet Policy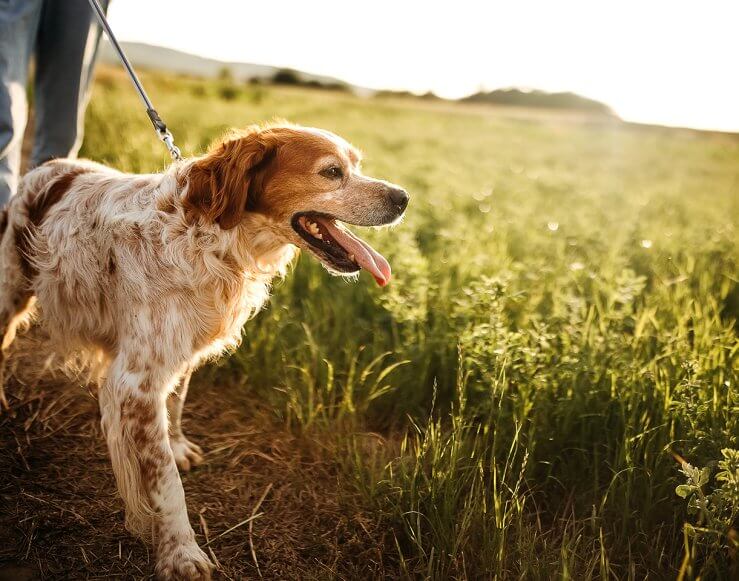 Pet-Friendly Lodging
All of Shanty Creek Resort's dog-friendly rooms are located in the lower level of the Lakeview Hotel. These rooms are located on the ground level, making the outdoors easily accessible for pets and their owners.
Room Types Available:
• Guest Rooms
• King Parlors
• One-Bedroom Suites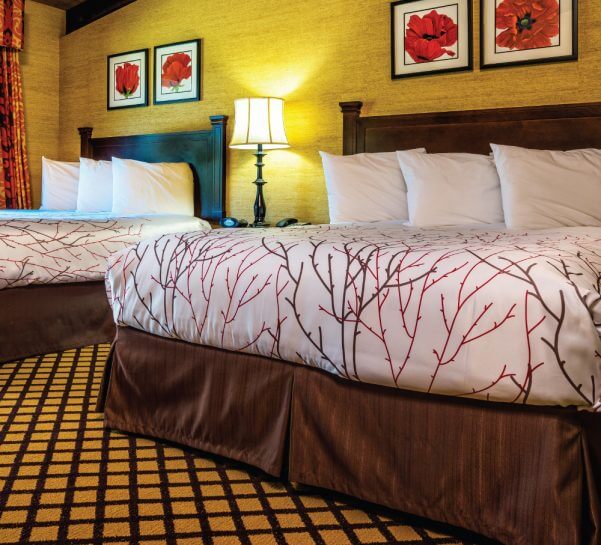 Pet Policy FAQs: 
Are there any fees associated with bringing my dog to Shanty Creek Resort?
• A one-time $50 non-refundable deep cleaning fee will be added to the guest folio for each room that holds a companion animal. A $200 penalty will be assessed if the room is deemed excessively unclean, requiring additional time, equipment or chemicals to clean the room.
What are your pet-related rules?
• Dogs may not be left unsupervised in their rooms. Pets found by themselves and/or causing disturbances can/will be removed by animal control at the guest's expense.
• Dogs are not allowed in the pool and fitness center areas of the hotels.
• Dogs must always be leashed when outside the guest room, and under the control of their owner.
• Guests that have a pet that exhibits behavioral issues and/or repeated issues may be subject to the forfeiture of their stay; this includes being asked to leave the property immediately regardless of time, loss of cost of entire reservaiton, and any associated costs of the entire reservation, and any any associated costs as named above.
• All dogs are to be housebroken and disease-free. 
• Guest is responsible for all loss of business suffered by the hotel as a result of a pet issue. This includes but is not limited to cancellation of reservation or walk-ins if room is not serviceable, monies lost due to refunds, discounts, etc will be charged to the pet owner for immediate payment.
• Guest is responsible and liable for all damages or injuries to the property, themselves, guests, hotel employees, etc as a result of their pet. 
What happens if there is a complaint about my pet?
• If a complaint is received about a noisy pet, the owner will be contacted. If the problem persists, the owner will be asked to remove the pet from the property.
Where can I take my dog to relieve themself?
• All guests must curb their dogs in the designated dog walking areas highlighed in yellow in the map below. Clean-up stations are available, and owners MUST clean up after their pet.