FAQs: Rental Equipment
Can I switch from skis to snowboards (or vice versa)?
You may switch your equipment for a $10 charge.
When are my rentals due back?
Full-day and multi-day rentals are due back a half hour after lifts close. 
Can I return my rentals to a different rental shop than where I rented them?
Yes, rental equipment may be rented from, and returned to any of our two outlets. Please be aware of each outlet's hours of operation.
Do I need a parent/guardian with me to rent equipment?
A release of liability form must be signed by someone 18 years or older for all rentals.
Do you rent helmets?
Helmets are included in all of our rental packages. 
Do you rent goggles?
We do not; however, goggles are available for purchase at the Cedar River Pro Shop next to our main rental facility.
Do you rent ski pants?
We do not; however, ski pants are available for purchase at the Cedar River Pro Shop next to our main rental facility.
If I rent for longer than one day, do I have to bring my gear back at the end of each day?
No, please bring your rentals back at the end of your multi-day rental.
Can I extend my rentals for longer than I originally bought?
Yes, just stop in to the rental counter on the day your rentals were originally due back, and extend your rentals and pay for the added time you would like to keep them.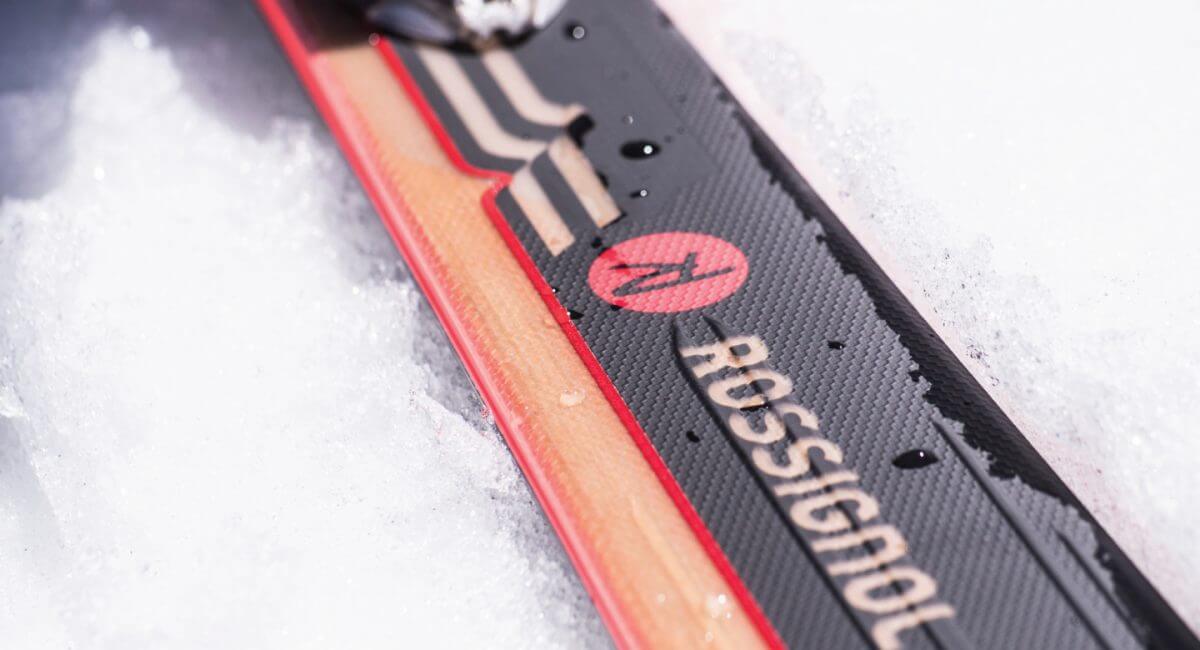 FAQs: Lift Tickets + Season Passes
Where do I pick up my season pass?
Passes will only be issued and available for pick up in the Cedar River Ski Rental Operations located on the lower level of the Lodge at Cedar River. Passes may be picked up beginning Friday, November 24 daily from 9am-5pm (whether the slopes are open or not).
Do I need a parent/guardian with me to pick up my season pass?
Pass holders ages 18+ must be present to sign a release of liability. For pass holders under 18, a parent/guardian must be present to legally sign for you.
What is a SuperTicket?
SCR's SuperTicket allows you access to the slopes open-to-close at Schuss Mountain.
Are lift tickets less expensive if I buy multiple days?
Yes, multi-day tickets are discounted on a sliding scale based on the number of consecutive days you plan to ski.
Is my downhill ticket good for the cross country trails?
Yes, for the same duration as your lift ticket.
Can I extend my ticket for longer than I originally bought?
Yes, bring your ticket you wish to upgrade to any open ticket window and pay the difference. Ticket personnel will clip your old ticket and issue a new one for the extended time.
FAQs: Hours of Operation
When does night skiing begin?
Night skiing begins at 5pm. You can purchase a night-only lift ticket beginning at 4:30pm.
What dates are holiday dates?
For the 2023-24 ski season, holiday dates are Dec 26–Jan 1, Jan 13-14, and Feb 17-18.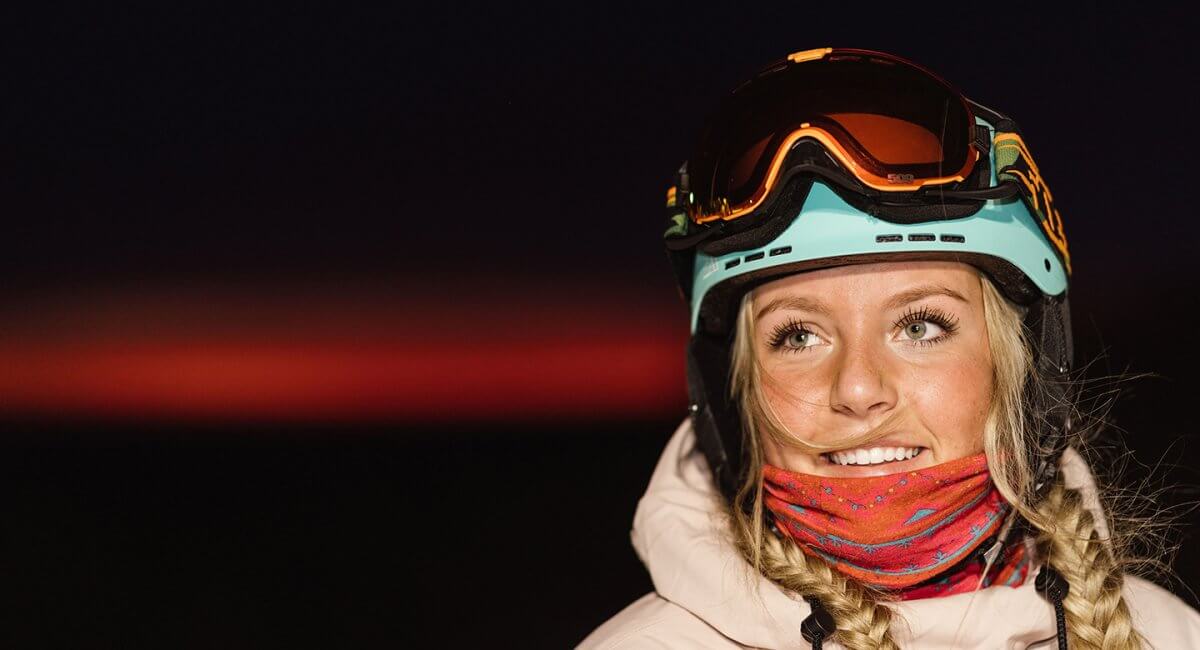 FAQs: Ski School + Lessons
Is it easier to learn to ski or snowboard?
Skiing is easier to learn but harder to master, whereas snowboarding is harder to learn but easier to master. And while different people can take to different sports, this is generally true.
Where do I go for lessons?
Our main Ski Center located on the lower level of the Cedar River main lodge in Cedar River Village, at the base of the Purple Chair.
Should I make lesson reservations in advance?
Virtually all our lessons are based on "space available". To ensure we have space and match the proper lesson to you, please call ahead or book online.
Are lift tickets required for lessons?
Yes, lift tickets are required for everyone on our slopes.
Are lift tickets included with lessons?
Only for children 8 & under taking lessons. Tickets may be purchased with your lessons at the Ski Center counter.
Will I (or my child) ride a chairlift in their lesson?
Riding a chairlift depends on your level of skiing or snowboarding. Higher levels will certainly ride the chairlift. Lower level privates, and classes, that can turn and stop safely may ride the chairlift at the discretion of the instructor.
Can I watch my child's lesson?
You may certainly watch your child's lesson, but we ask that you do so from a distance.
I don't see a lesson option that works for me, what should I do?
Contact the Ski Center by phone or even easier by completing the Request a Lesson Form online and a representative will help create a lesson to fit your needs.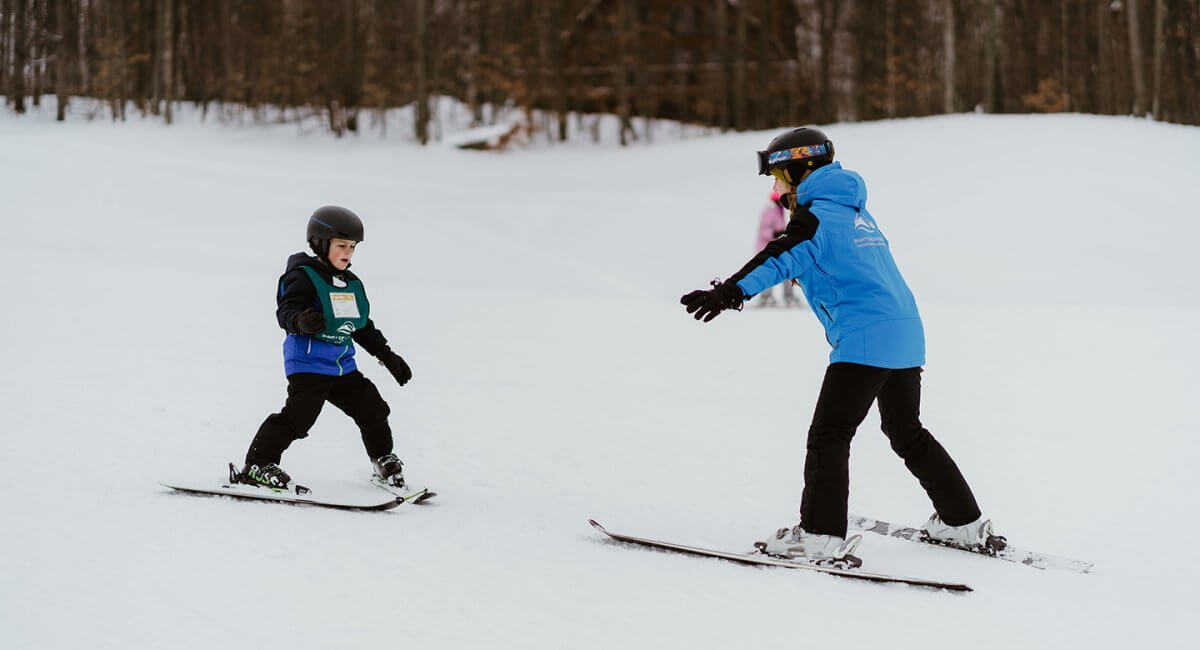 FAQs: Staying Warm
How many pair of socks should I wear?
Wear ONE pair of medium-weight wool blend or synthetic socks. Ski socks are sold at retail areas near all three rental locations.