WHO KNEW?
Fresh Air Is a Destination.
Fall traditions are among our most endearing, celebrating the highlights of the season.
Back to school.
The return of football season.
And all-things pumpkin spice.
In your room, on the golf course, or a chairlift high above Northern Michigan's skyline, 360° views of Autumn's splendor will greet you at every turn of Shanty Creek Resort.
And with lodging as low as $208/night, it's easy to see why Bellaire is THE premier destination for a fall getaway Up North.
OVERNIGHT LODGING AS LOW AS $208/NIGHT
For reservations, call 866.628.7479
Make Reservations Online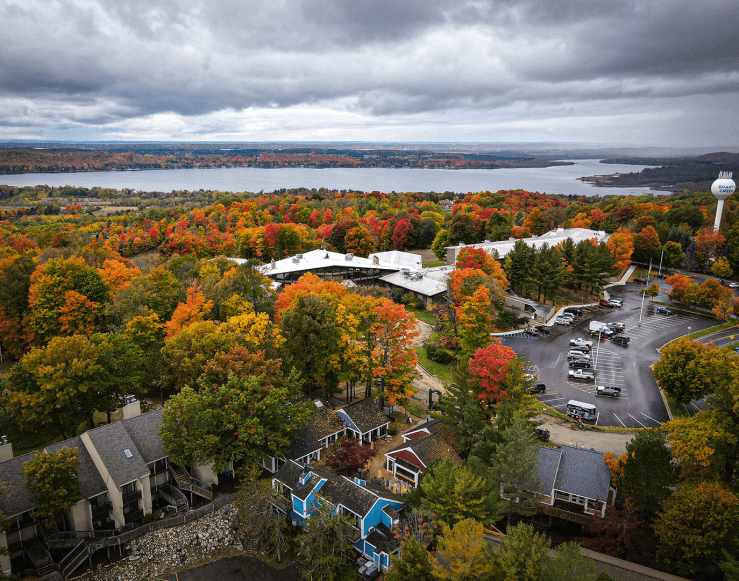 TORCH LAKE & THE CHAIN OF LAKES
Antrim County's Chain of Lakes watershed is 75 miles of northern Michigan's most beautiful waterways, which includes 14 lakes and interconnecting rivers. The Chain begins in Beals Lake and flows 55 miles, ultimately into East Grand Traverse Bay.
Fishing. Boating. Water skiing. Kayaking. And a very popular sandbar. The turquoise blue waters of Antrim County's famous Chain of Lakes is literally in Shanty Creek's backyard.
Torch Lake gets the buzz, named among "the most beautiful lakes in the world" by National Geographic (and deservedly so), but The Chain is much more.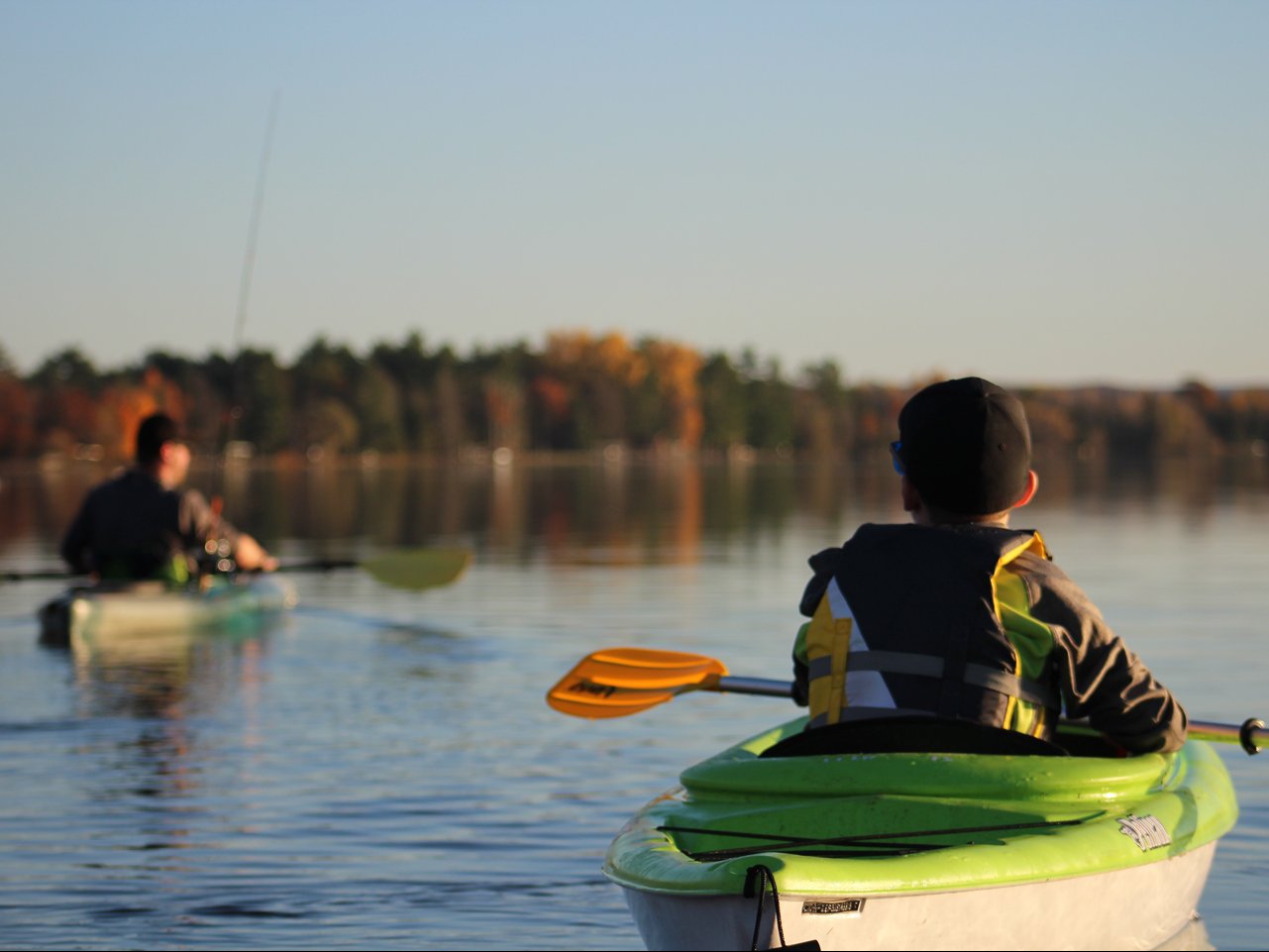 EXPLORE
Grass River Natural Area
Founded in the 1960s, the Grass River Natural Area is a haven for wildlife, including many rare and endangered plants and animals. Grass River Natural Area produces diverse habitats including marshy bogs and floating sedges.
Just minutes from Shanty Creek, Grass River Natural Area is a fantastic place to discover the waterfowl, trees and fauna, and other wildlife that inhabit the Chain of Lakes region throughout it's 7+ miles of trails.
Visit Grass River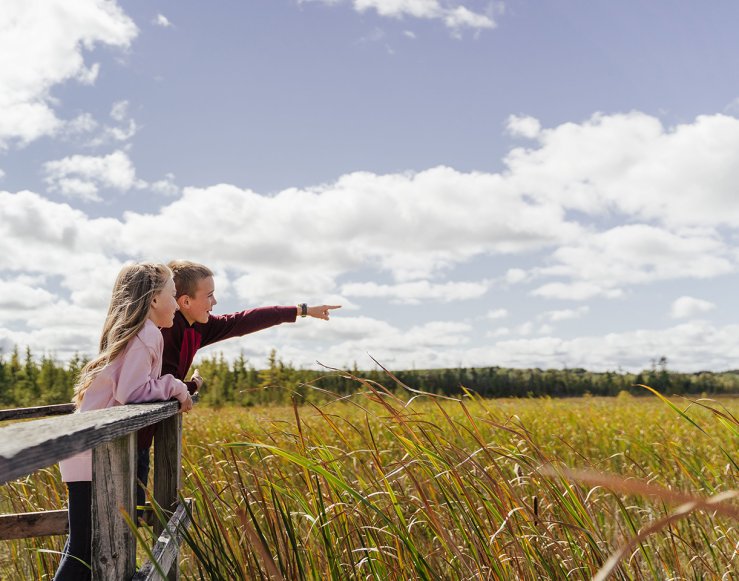 HIKING & BIKING
Glacial Hills
Over 31 miles of world-class single track mountain biking and hiking trails await at Glacial Hills in Bellaire.
Designed and built by members of IMBA and NMMBA, Glacial Hills delivers a world-class trail experience, with three trailheads just outside of downtown Bellaire.
Visit Glacial Hills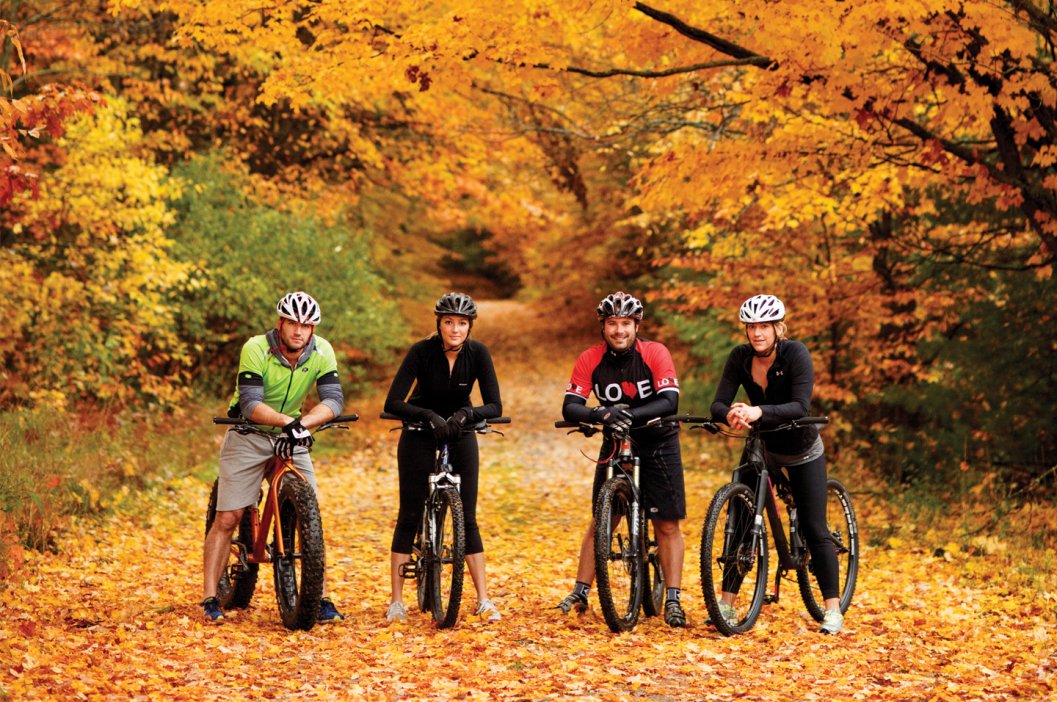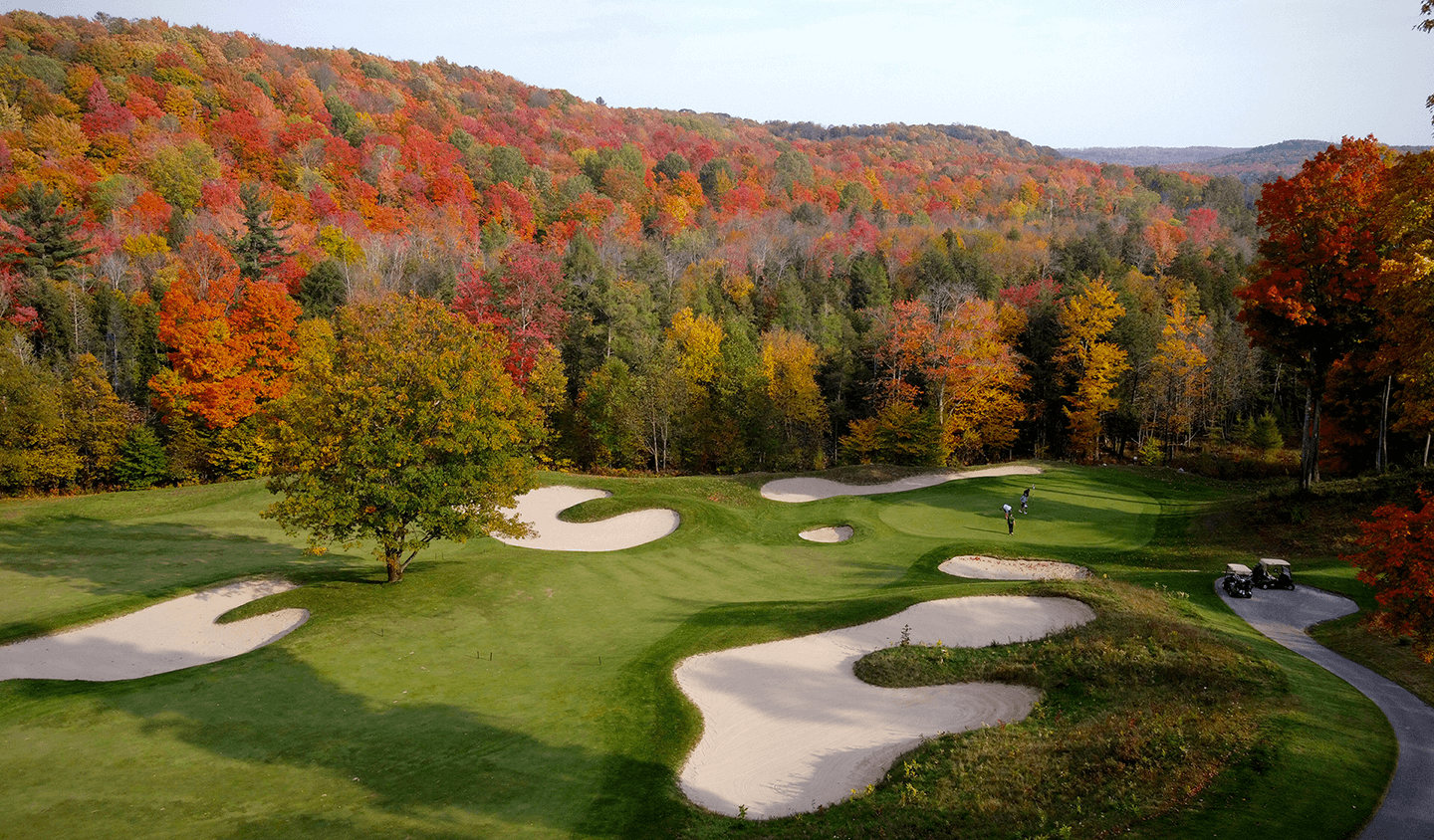 Shanty Creek's five courses plus more area golf courses offer fresh air and variety for days.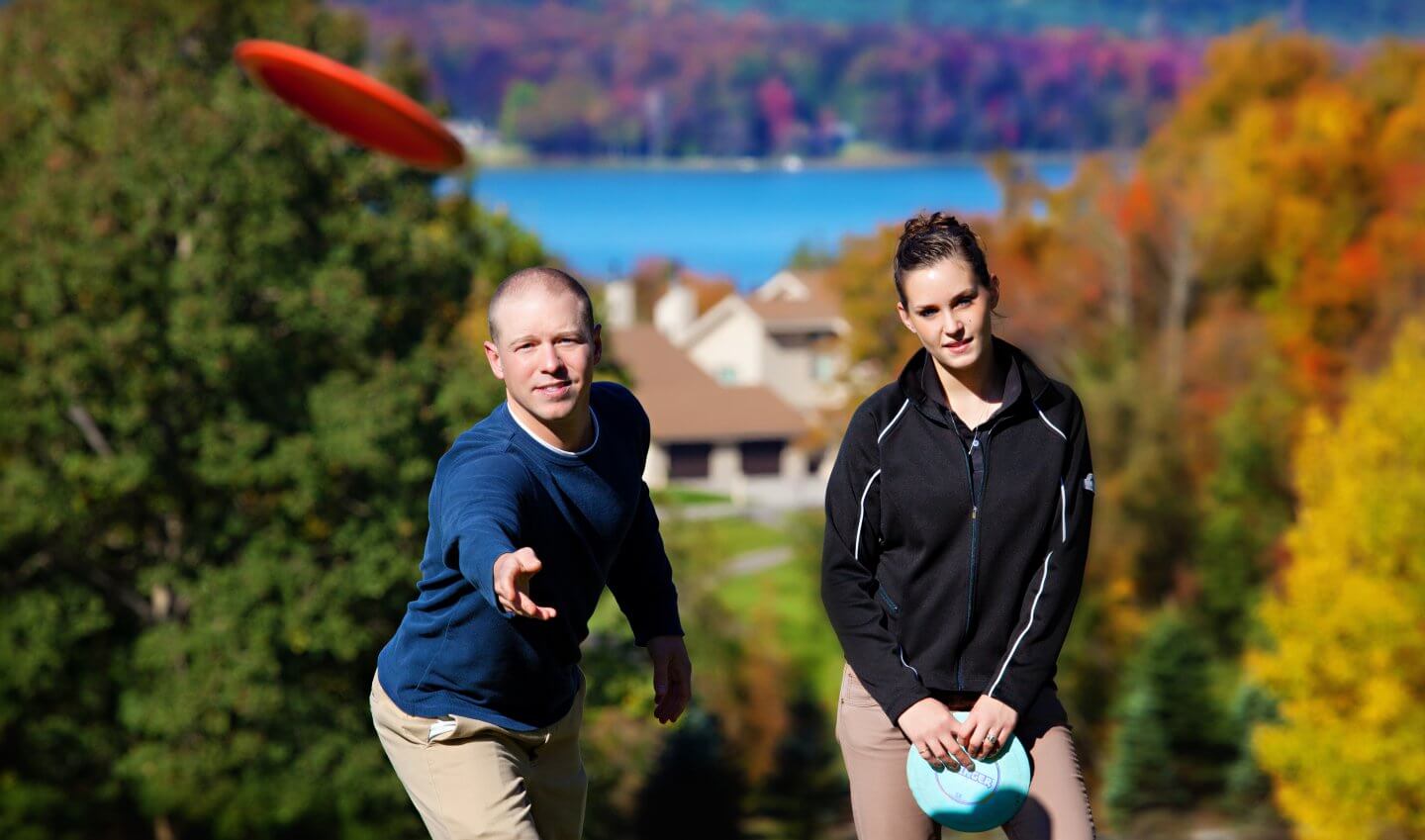 Don't forget about tennis, pickleball, eBike rentals, disc golf, foot golf, sand volleyball and more.

ONERATE:COMPARE AND SAVE
Shanty Creek's OneRate includes all the associated charges with your stay up-front. One nightly rate with no hidden charges. Everything.
We're putting our best foot forward with OneRate, so when you're comparing our rates with our competitors—and we know who they are—just remember to check for extras like CVB assessments, housekeeping or trash fees, or resort fees.
Transparency. Another reason Shanty Creek is A Better Value.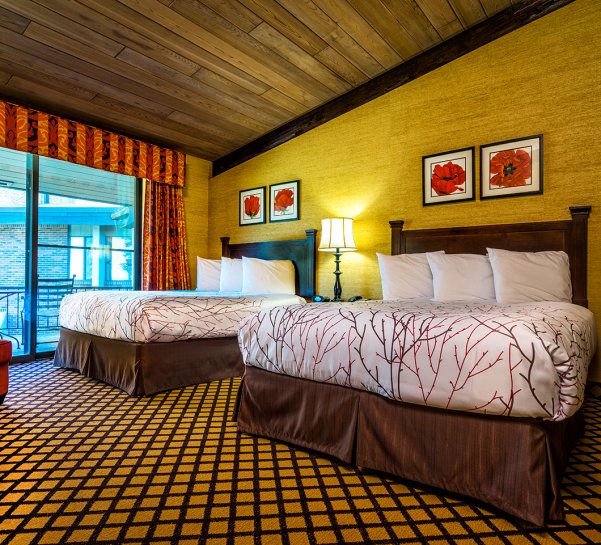 FALL COLOR
CHAIRLIFT RIDES
Sponsored by Short's Brewing Company, enjoy a spectacular 360 degree view of the fall colors from the blue chairlift high atop Schuss Mountain. This roundtrip ride on the blue chairlift located at Schuss Village will have you admiring Antrim County's spectacular color show.
While taking in the scenery, be sure to try Short's Brewing Company's Pure Michigan Autumn IPA, brewed in partnership with Pure Michigan made entirely of ingredients grown only in Michigan. It's the perfect homage to the fall splendor surrounding you!
$25/Chair | One chair fits up to 4 persons
Reserve Your Chairlift Ride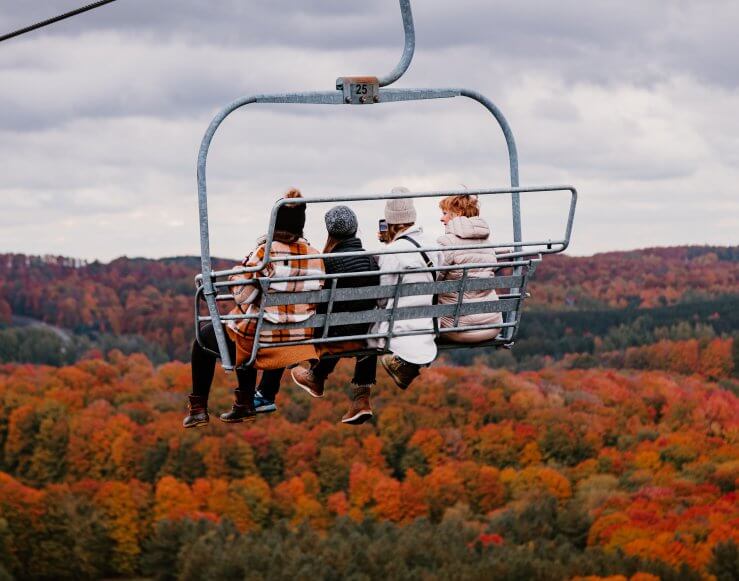 SELF GUIDED
COLOR TOURS
What will be your adventure? Find the perfect fall color drive, whether it is driving under tree canopies or along a Lake Michigan Shoreline. Enjoy some of Shanty Creek Resort's favorite fall drives.
Find your fall color drive