Shanty Creek
Fall Chairlift Rides
Sponsored by Short's Brewing Company, enjoy a spectacular 360 degree view of the fall colors from the blue chairlift high atop Schuss Mountain. This roundtrip ride on the blue chairlift located at Schuss Village will have you admiring Antrim County's spectacular color show.
While taking in the scenery, be sure to try Short's Brewing Company's Pure Michigan Fall IPA, brewed in partnership with Pure Michigan made entirely of ingredients grown only in Michigan. It's the perfect homage to the fall splendor surrounding you!
$25/Chair | One chair fits up to 4 individuals
Timeslots are available in 5 minute increments from 11am-4pm on the following dates:
• October 7 & 8
• October 14 & 15
• October 21 & 22
• October 28
Reserve Your Chairlift Ride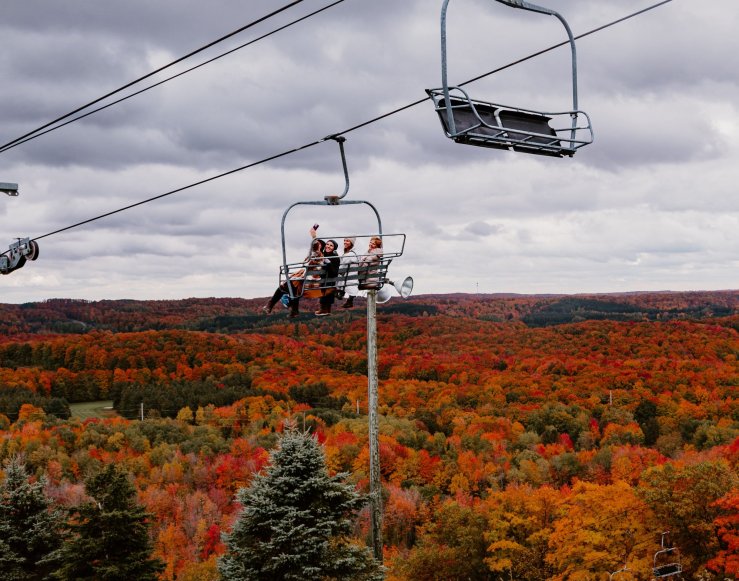 Additional Information
NOTE: You will be purchasing one chair that fits 1-4 individuals. Please arrive no sooner than 15 minutes prior to your ride.
Event will take place rain or shine and will only be cancelled in the event of severe weather.
For more information about the chairlift rides, please email KGalbraith@shantycreek.com.