We are looking forward to another great winter season at Shanty Creek's Schuss Mountain.
To continuously offer the best experience possible for resort guests and visitors, Shanty Creek is pleased to announce the following improvements, both on the slopes and behind the scenes, for the 2022-2023 season:
What's New
Dead-On Tuning Center
Shanty Creek's highly trained technicians, along with state-of-the-art equipment including the Montana Crystal SR automated stone grinder and ceramic disc edger, will make sure skis and snowboards are tuned and ready for the slopes.
Led by experienced staff, the Tuning Center will be your destination for tune-ups and assorted ski and snowboard service.
Dead-On Tuning Center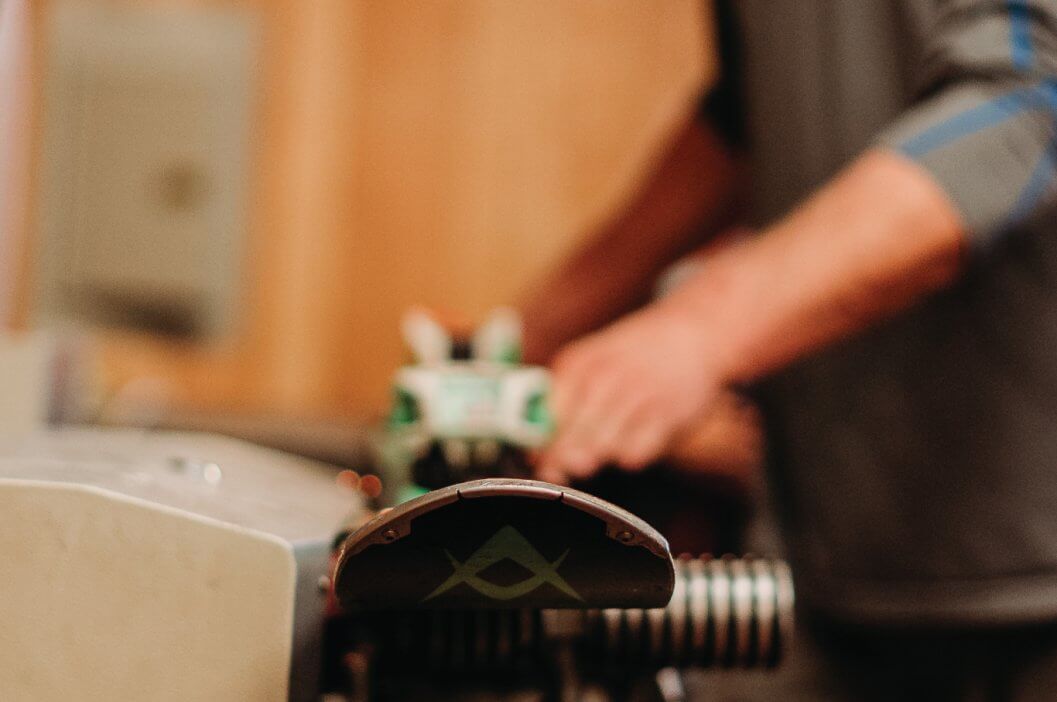 Improved Snowmaking Infrastructure
When Mother Nature is not cooperating and sending snow from above, the Shanty Creek team is busy making snow. This year to improve snowmaking Shanty Creek has made upgrades to the snowmaking system to ensure when the weather is right, the Shanty Creek snowmaking team will be making snow!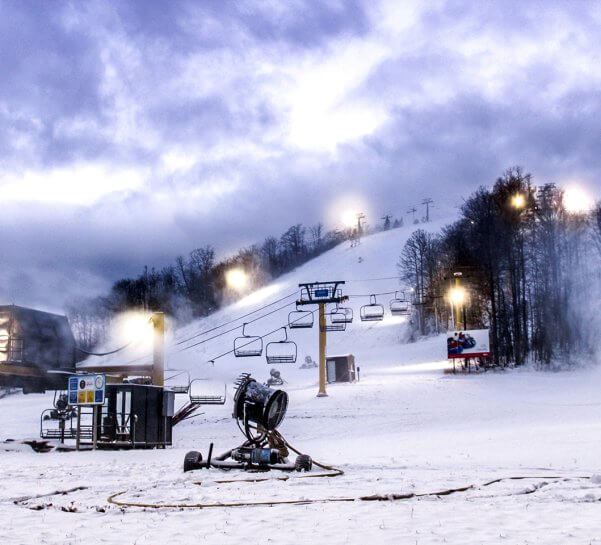 On-slope Lighting
Night skiers and boarders will appreciate the improved on-slope lighting systems on the slopes of Schuss Mountain, with efforts focused on improving The Face and Good Knight (for extended race training hours).
With the addition of LED lighting, other slopes around Schuss Mountain will benefit from current light fixtures moving elsewhere.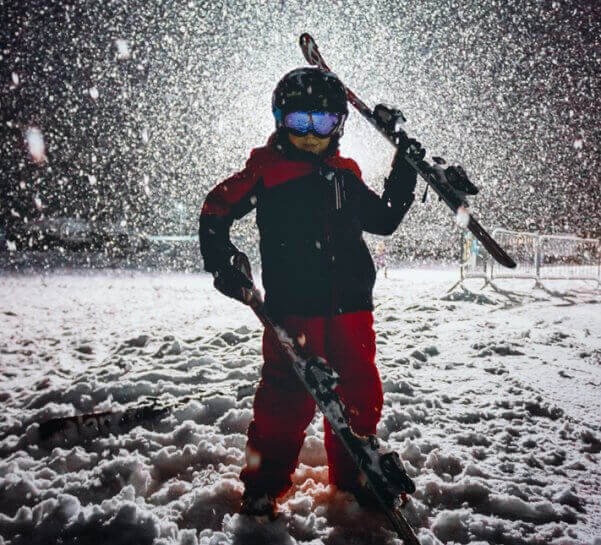 New Sales System for Rentals, Tickets, Passes
For the ease and convenience of guests, Shanty Creek is excited to launch a new sales system for rentals, lift tickets, and passes, for both downhill and cross-country skiing. No need to stand in line, everything can be booked and purchased online.
New Online Store
Expanding on the opportunity for guests to purchase rentals, tickets and passes online, Shanty Creek is now offering additional merchandise in the new online store. Perfect for gift giving when you can't get away to visit the resort.

Expanded Retail Offerings
Forget your ski socks? Misplace a glove or need a new hat? Shanty Creek has increased retail offerings for just these type of snow emergencies.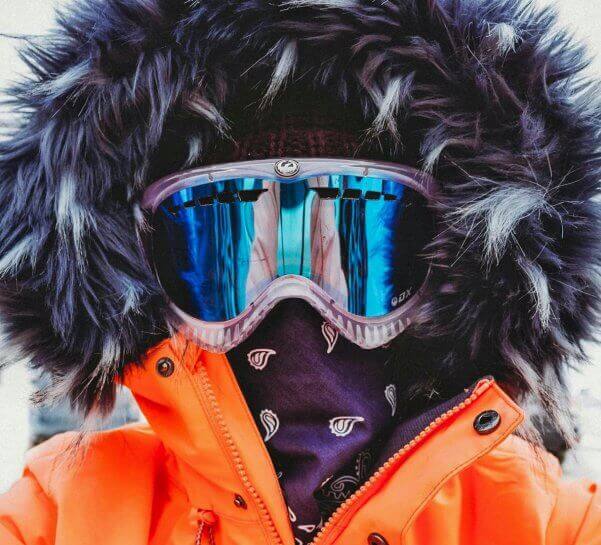 And don't forget...
In addition to the winter improvements, Shanty Creek Resort is excited to share the new renovations and redecoration at The Lakeview Hotel. With clean lines, fresh paint and new decor the Lakeview Hotel lobby and restaurant offers a new atmosphere for social gatherings and fun while at the resort. Stop in to The Lakeview restaurant to try the many new options on the menu.
Or get the day started with coffee and a treat at the CoffeeBAR, proudly serving Starbucks®. Hungry while skiing? Head to River Bistro or Ivan's for a quick bite, or ski over to the Base Camp Food Truck for fabulous tacos, nachos, or burritos.