2022/23 SuperPass Season Passes
| Pass Type | Mar 17-Aug 31 | Sep 1-Oct 11 |
| --- | --- | --- |
| 8 & Under SuperPass* | $29 | $29 |
| Youth (9-12) SuperPass* | $239 | $269 |
| Teen (13-17) SuperPass* | $349 | $369 |
| Adult (18-61) SuperPass* | $369 | $399 |
| Senior (62-69) SuperPass* | $349 | $369 |
| 70 & Older SuperPass* | $29 | $29 |
SUPERPASS HOLDER PERKS:
Passholders go straight to the lifts, ski as much or as little as they want, and save on additional resort experiences like Alpine Tubing, lodging, and more.
Additional resort-wide savings:
• Includes Shanty Creek's 25K of Nordic Trails
• Discounted Tubing: Save $2/Ticket
• Discounted Private Ski Lessons: Save $5
• Discounted Retail: Save 10% at SCR outlets (non-sale items)
• Discounted Lodging: Save 10% on lodging Lakeview Hotel (standard rates; not valid holidays)
• One Bring-A-Friend Lift Ticket (excluding 8 & Under and 70+ Super Senior SuperPasses)
• Discounted lift tickets to Caberfae, details this fall.
Buy Pass Online
* Please use your age as of 1/1/23.

SuperSaver Midweek Pass$159
Super savings. All season long.
Present your SuperSaver Midweek Pass at any lift ticket window Monday – Friday and get one (1) no-charge lift ticket per day. Blackout dates: 12/27 – 1/1.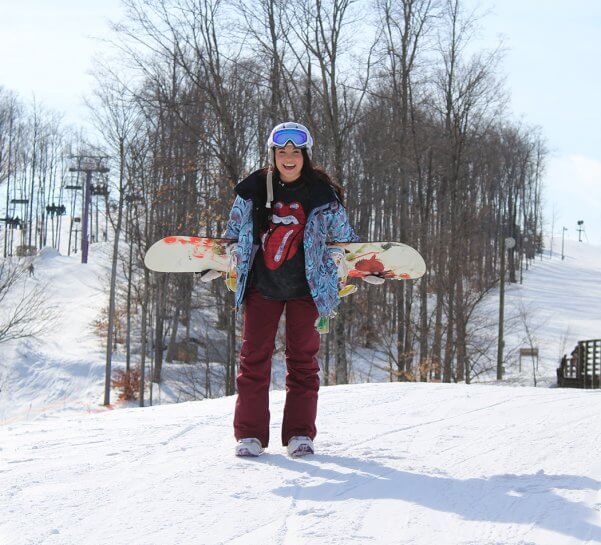 2022/23 SuperSaver Pass Days Available
CREEK CARE
Season Pass Insurance
Lose or forget your pass, with Creek Care there are no replacement fees. You can also defer your pass for a season if your pass is not used due to medical reasons.
Add Creek Care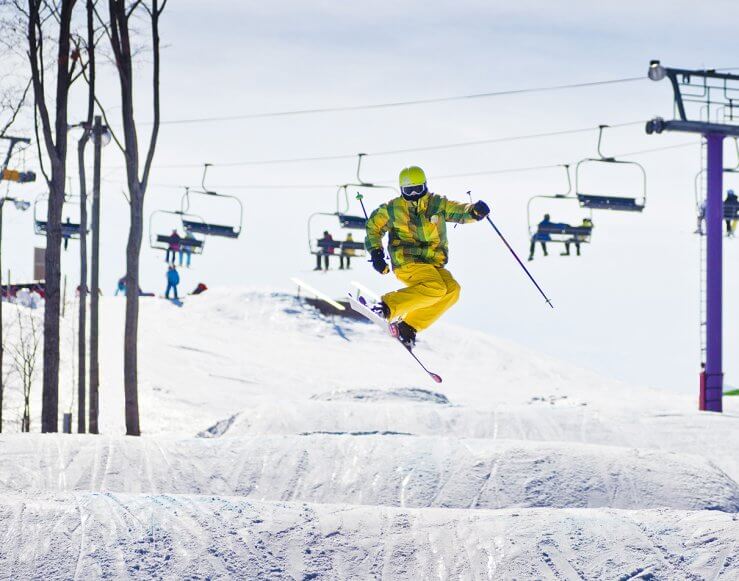 ADDITIONAL INFORMATION ABOUT SEASON PASSES   
All passes provide unlimited skiing/snowboarding on Schuss Mountain on any day each is open to the public during the 2022/23 winter season.
Super Passes include complimentary use of all Shanty Creek Resort maintained Nordic trails on any day trails are open to the public during the 2022/23 season.
The age in determining season pass type is the passholders' age as of January 1, 2023.
2022/23 passes will be mailed November 7-11. We must have your signature on your electric release of liability and a headshot photo to issue your pass. Please make sure we have your current address and email address to help facilitate the mailing. If you are a new pass purchaser and would like to ski this spring, please see a ticket cashier to receive a daily ticket.
SuperPasses (excluding 8 & Under and 70+ SuperPasses) include one "Bring a Friend" Ticket valid for the 2022/23 snowsports season; which will be mailed with your season passes.
All pass holders will be required to sign a release agreement at the time of issuance. Children under 18 must have a parent or guardian sign on their behalf.
SuperSaver Passes must be presented to a lift ticket counter to receive one (1) Monday-Friday lift ticket. Lift tickets are non-transferable and will only be issued to the pass holder.
Shanty Creek Resort reserves the right to evaluate refund requests on an individual basis.
All major credit cards accepted; we cannot charge to Shanty Creek Resort lodging or Mountain Creek Club accounts.

Sign 2022-23 Season Pass Release of Liability
Please scan QR Code, or click on the following link to sign your 2022-23 Season Pass Release of Liability:
Sign Release»