RSVP for the holiday party with Tracey Cooper at x3699 or at TCOOPER@shantycreek.com. 
Advanced reservations required.

Changes to SCR Vending
We want to let everyone know that over the coming months, there will be a change in our vending machine services. The Coca-Cola vending machines will be gradually removed, as the company will no longer provide this service. As a result, we want to ensure that everyone is aware of the transition.
The vending services will be consolidated to specific locations for your convenience. You can find vending machines at the Lakeview Hotel, just outside the Xbox game room, and on the lower level of Cedar, across from the ski school desk. These locations have been chosen to provide accessibility and convenience to our guests.
We understand that change can bring questions, but the decision resulted from Coke exiting the vending business; we appreciate your understanding during this transition. We remain committed to providing excellent services through the Lakeview Hotel marketplace place.
Coming soon will be a mini Marketplace at the Cedar Front Desk; we believe this adjustment will contribute to a more efficient and enjoyable experience for our guests.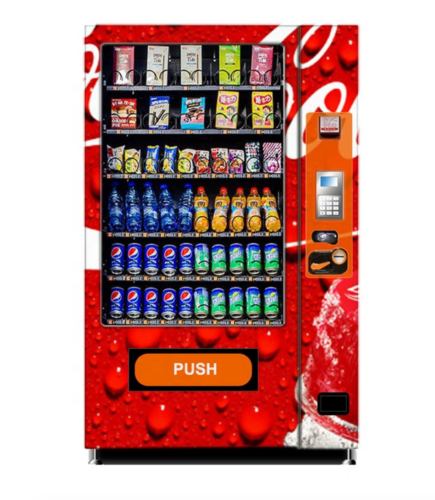 Employee Night at
The Lakeview
We extend our gratitude to all those who joined us for the Employee Night in Lakeview.
Your enthusiastic participation and positive energy contributed to the event's success, making it an exceptional evening. It was a fantastic opportunity for colleagues to come together outside the workplace, fostering stronger connections and camaraderie.
The Lakeview setting provided a perfect backdrop for laughter, relaxation, and shared moments everyone will cherish. Your presence added a vibrant and joyful atmosphere to the gathering, and we sincerely appreciate your commitment to making our workplace community thrive.
Thank you for being a part of this incredible evening, and we look forward to hosting another soon.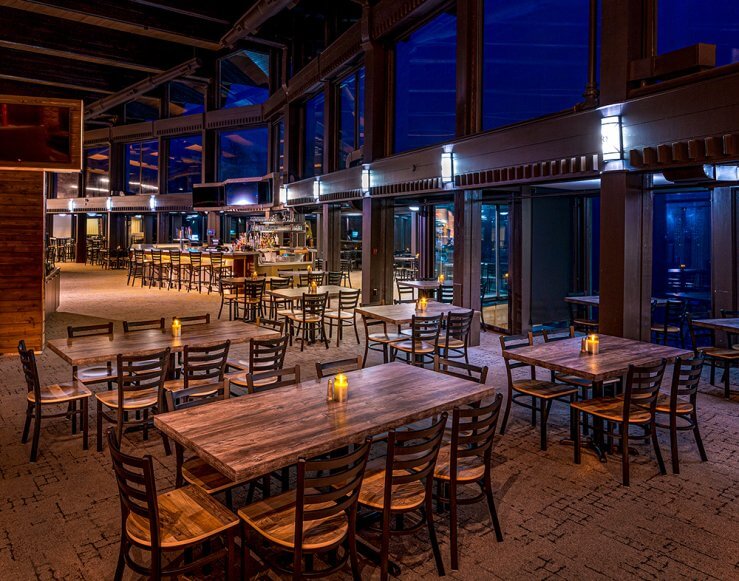 Snow!
& Snowmaking
Thanksgiving weekend could be the start of snowmaking, according to Mountain Manager, Roby.
Crossed fingers suggest that Roby is hopeful for favorable weather conditions to allow for successful snowmaking and a snowy and enjoyable holiday season.
Winter enthusiasts often eagerly await the first snowfall, and it sounds like Roby is no exception, eagerly anticipating the transformation of the landscape into a winter wonderland. Here's to hoping for plenty of snow and a festive holiday season!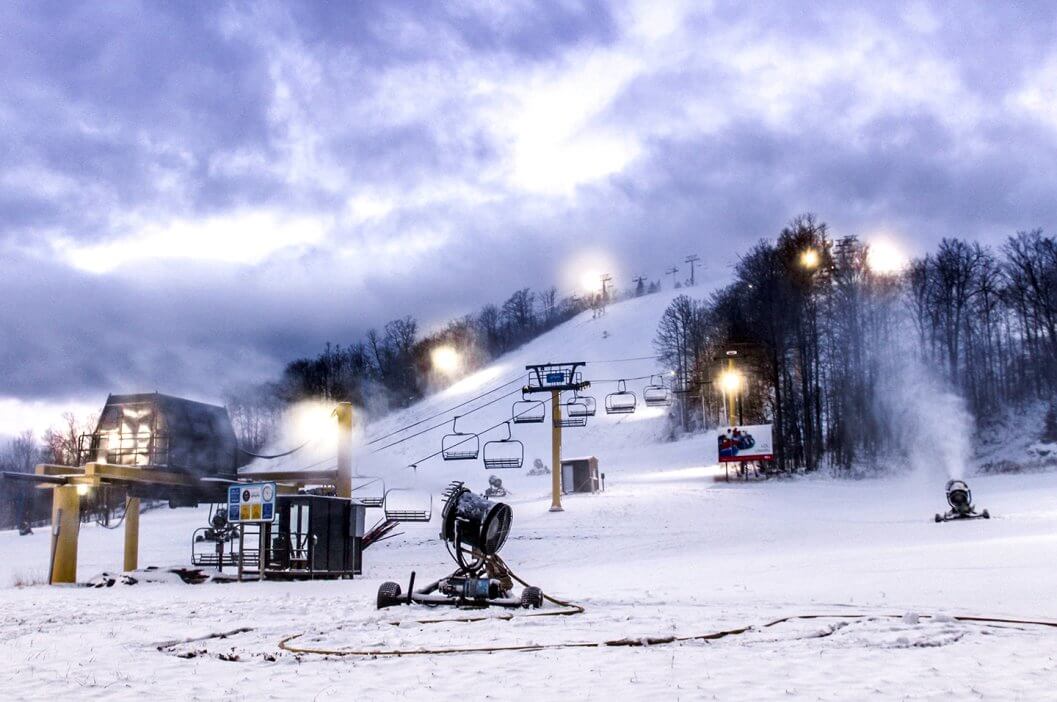 Employee Meals
Our employee dining experience has changed, and we are excited to introduce a streamlined meal ordering system through mobile ordering.

With the convenience of a QR code, employees can easily access the digital menu, select their desired meals, and even include a complimentary beverage of their choice.

We kindly request cashless payments for all orders to prioritize safety and efficiency. This change simplifies the transaction, and we believe this new system will save time and provide a more seamless and enjoyable dining experience for our valued employees.

Thank you for being so cooperative as we continue to innovate and improve our services.
International Staff Returns
As the anticipation builds for winter, we will see the return of our international staff from various countries this year, and we are thrilled to embrace the cultural exchange that accompanies their arrival.

The diversity they bring is a tremendous opportunity for us to connect with individuals from across the globe, fostering a rich tapestry of experiences and perspectives within our community.

We encourage everyone to extend a warm Shanty Creek welcome to our international staff, embracing the chance to learn from one another and celebrate the unique backgrounds that make our team genuinely global.

Let's make their experience memorable and create an atmosphere of inclusivity, camaraderie, and appreciation for the richness that cultural diversity adds to our workplace. Here's to a fantastic season of collaboration and friendship!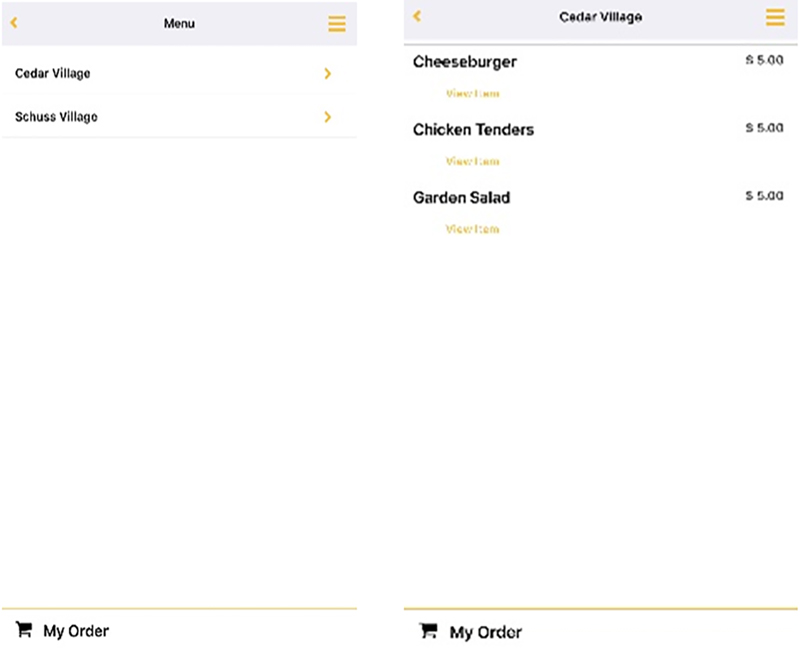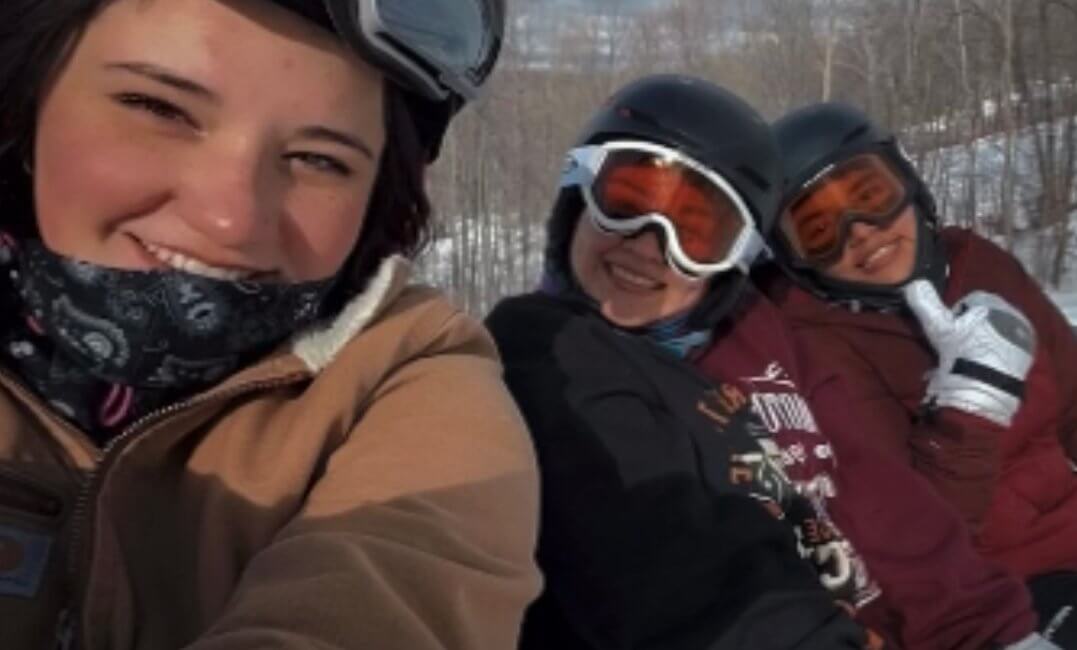 Safety Committee
We are pleased to announce that our Safety Committee, spearheaded by Andrew Lightbody, has transitioned safety data sheets to an electronic format. These sheets are now conveniently accessible through a QR code poster strategically placed throughout the facility.
We thank Andrew for his dedication and expertise in compiling this valuable resource. If you have any questions or require information regarding the chemicals used in your department, the electronic safety data sheets are designed to be your go-to resource. Scan the QR code with your mobile device to access comprehensive information about the chemicals, ensuring you have the necessary details to prioritize safety in your daily tasks.
The commitment to a safer workplace is a collective/collaborative effort, and we appreciate your cooperation in utilizing this new electronic resource. Your safety is our priority, and this initiative is a significant step towards ensuring a secure and informed work environment for all.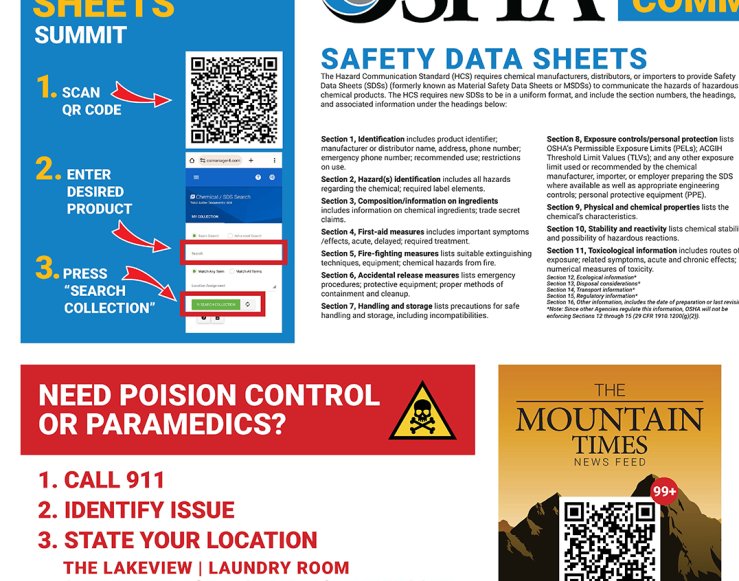 DECEMBER EMPLOYEE CLOCK NUMBER DRAWING
The winning number is 192, and the prize awaits you to claim. To receive your $25 in Mountain Money, please visit the Human Resources department at your earliest convenience.
Remember, if the prize is unclaimed by the end of the month, it will roll over to the next month, creating another opportunity for someone to win big. We encourage you to take advantage of this fantastic benefit and look forward to celebrating your success. Congratulations on being the December winner, and we appreciate your valuable contribution to our team!
SHANTY SHUFFLE
Additions & Promotions in F&B
Samantha Babcock has been appointed as the new Food and Beverage Director, bringing a wealth of experience and enthusiasm. Danielle Puroll is joining her as the Assistant Food and Beverage Director, whose dedication and skills make her an excellent addition to our leadership team.
Under Samantha and Danielle's guidance, we're pleased to welcome several new members to the team who have stepped into essential leadership roles. Please warmly welcome Jacob, Executive Chef; Olivia, Supervisor; Dave, Sous Chef; Jon, Sous Chef; and Chancy, Dining Room Manager. . Each of them brings unique talents and perspectives that will contribute to our resort's continued success and growth.
As we look forward to the upcoming season, we're confident that these new additions and promotions under their leadership will enhance the overall guest experience and elevate our food and beverage services offerings. Please join us in welcoming Samantha, Danielle, Jacob, Olivia, Dave, Jon and Chancy to their respective roles, and we're excited to see them flourish in their positions. Here's to a season filled with teamwork, innovation, and outstanding service!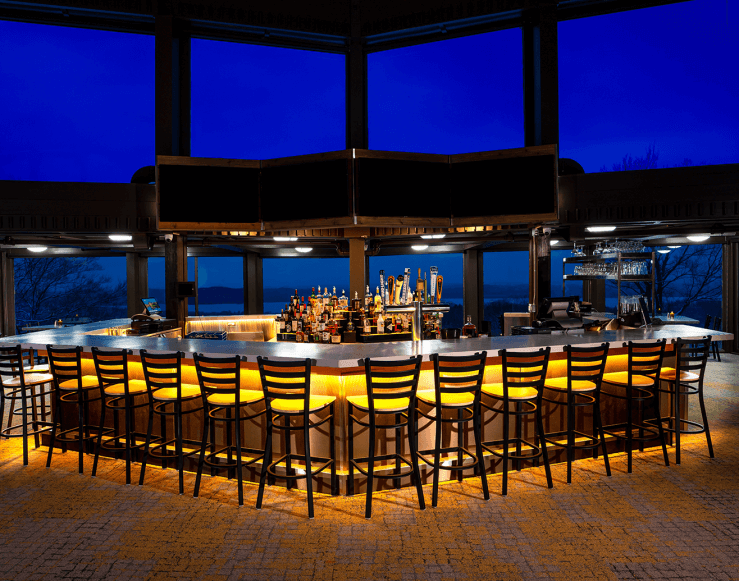 What's Happening at
Schuss Mountain
We're thrilled to announce the completion of our exciting new ski sign project, adding a touch of personality and flair to our slopes.
Introducing two vibrant and distinctive names for our trails: "Bigford Bluebird Days" and "Kershner's Red Hot Sauce"
.
"Bigford Bluebird Days" promises clear skies and perfect skiing conditions, inviting enthusiasts to enjoy the exhilarating experience of carving through pristine snow under a brilliant blue sky. On the other hand, "Kershner's Red Hot Sauce" adds a spicy and dynamic twist to the mix, promising an exciting adventure with a touch of heat.
Whether you're a seasoned skier or a first-timer, we invite you to explore these newly named trails and make unforgettable memories at our resort. Prepare for an exhilarating winter season filled with Bigford Bluebird Days and Kershner's Red Hot Sauce adventures!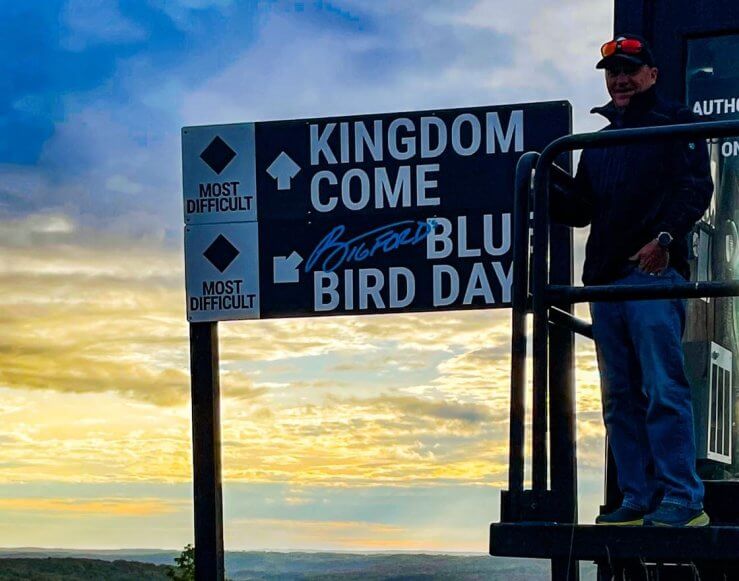 The WHY On:
GOING CASHLESS
• Increased efficiency and reduced costs/ customer convenience
Going cashless streamlines transactions, allowing guests to spend less time in line, and have more time for their activities (ski, golf, tubing, etc) sooner.
• Enhanced security
Cash is susceptible to theft and fraud. Digital payments have more built-in security features and transaction records. It also makes Shanty Creek less of a target for theft.
• Empowers parents to let their children explore the mountain and various establishments with the convenience of a preloaded card payments they can use at any outlet.
• Better data and analytics
Allowing us to better understand customers and make smarter business decisions.
More Details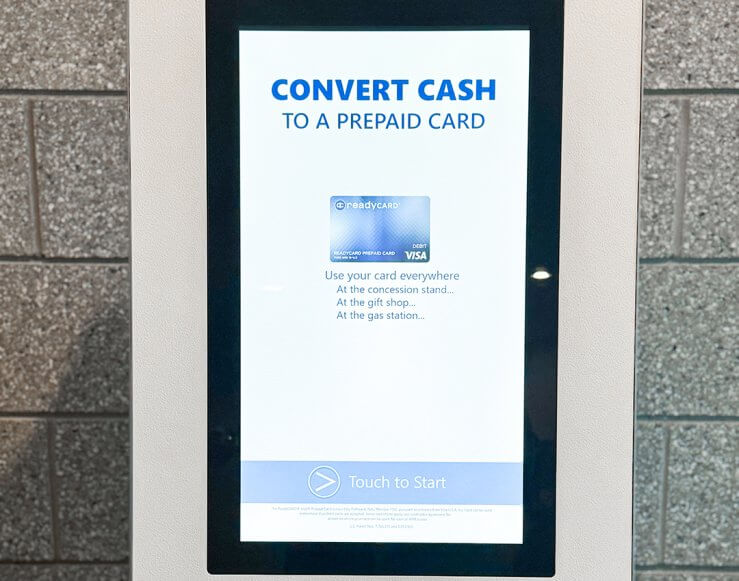 WHAT IF GUESTS DON'T HAVE A CARD?
• No problem. We have Cash 2 Card Kiosks (Reverse ATMs) at The Lakeview Hotel Front Desk, in Ivan's and near the Ski School at Cedar River.
• There is no charge for the service, it's completely free!
• Our Cash 2 Card Kiosks presents an alternative to gift cards, offering versatility for use anywhere in the U.S.
If a guest has any additional questions, please refer to our "Going Cashless" section on the website (accessible from the homepage and in the main menu (Stay > Going Cashless)) or accessible at the button above.

ADP APP
Remember, you can stay connected with all that's happening at Shanty Creek by using the ADP App.
You can also check your hours, request time off and review your benefits with ADP!